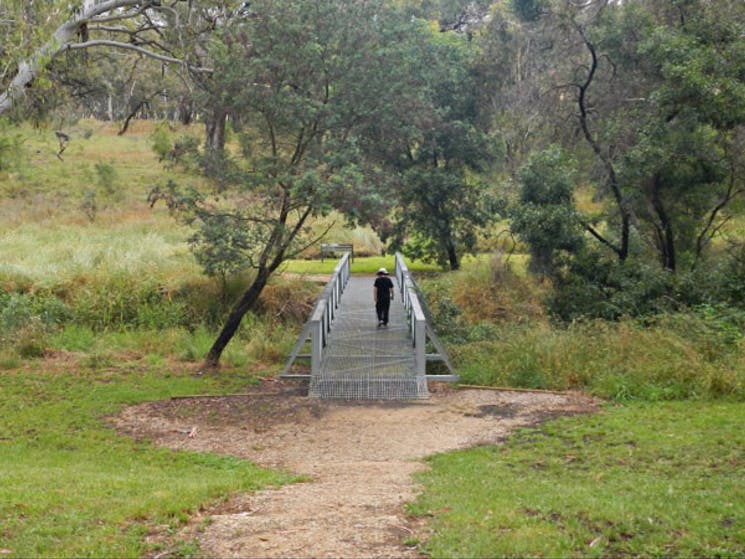 Arch Loop Track
Overview
The best way to explore the mysterious Arch Cave is on the Arch loop track. This easy walk starts and finishes at the Borenore picnic area, simply cross the footbridge from the picnic area and it's…
The best way to explore the mysterious Arch Cave is on the Arch loop track. This easy walk starts and finishes at the Borenore picnic area, simply cross the footbridge from the picnic area and it's just a short walk to the cave.
Take your time along the walk to check out the rock formations, they are quite striking close up and feature black, orange and yellow striped markings. Once you're inside the caves, go slow to let your eyes adjust, or flick on your torch.
Look to the roof of the cave for the stalactites that cling tightly and to the stalagmites that grow upwards from the ground. Do you know what happens when the stalactites and stalagmites meet? They become a column; see how many you can count.
Spend as long as you like in the cave, from here, it's just an easy walk back through woodland to the picnic area.
**To keep visitors safe ALL camping in NSW national parks now requires a booking. For day visitors, please plan ahead and visit outside of peak periods (11am and 2pm). Check park alerts and visit COVID-19 updates for more information before visiting any park – www.nationalparks.nsw.gov.au **