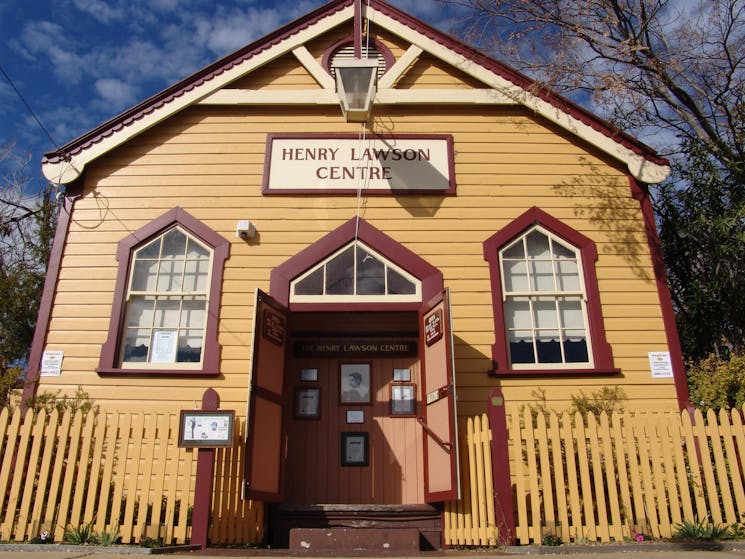 Henry Lawson Centre
Overview
Your trip to this part of Henry Lawson's country would be incomplete without a visit to the Henry Lawson Centre. This beautifully curated collection is a repository of material related to the life…
Your trip to this part of Henry Lawson's country would be incomplete without a visit to the Henry Lawson Centre. This beautifully curated collection is a repository of material related to the life and times of Henry Lawson. There are paintings, prints, books, photos and cuttings, relating not only to the author, but also to many parts of the region to which he vividly refers in his stories and poems.
The collection, proudly preserved by the Henry Lawson Society, is the largest collection outside the Mitchell Library's Sydney collection. The centre is a must visit for literary lovers or historians alike.
You can even see the flour bin which was made by Henry's father and referred to in the poem , 'The flour bin' – 'on a dreary old selection, where times were dry and thin, in a slab and shingle kitchen, there stood a flour bin'.
Don't miss the memorial statue of Henry Lawson which stands proudly in the park between Medley and Herbert Streets in Gulgong .