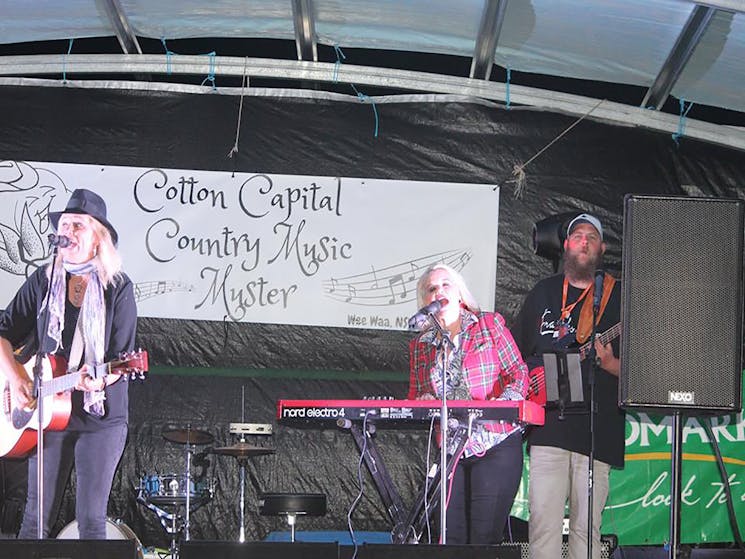 0

1
Wee Waa Cotton Capital Country Music Muster
Event dates to be confirmed: October 2021
Overview
Wee Waa Cotton Capital Country Music Muster 2020 Postponed It is with great sadness, they announce the cancellation of the 2020 Cotton Capital Country Music Muster. Based on the current…
Wee Waa Cotton Capital Country Music Muster 2020 Postponed
It is with great sadness, they announce the cancellation of the 2020 Cotton Capital Country Music Muster.
Based on the current Coronavirus situation and advice available, they feel bringing together a large number of people for the Music Festival presents too much risk. The health and safety of their audience, artists, volunteers and members of the local community has, and will always be their first priority.
Their wonderful line-up of artists have agreed to join them for their 2021 event and they hope you can too!
Lock in October 2021 for the 2021 Cotton Capital Country Music Muster!
If you have already purchased tickets for this year, they are currently processing a refund in full. You should see your funds returned to your account within five-ten business days.
If you still plan to visit this wonderful region this year, they would love to have you. Take some time to support their small businesses and see the delights their region has to offer.
Stay well and 1.5 metres apart.