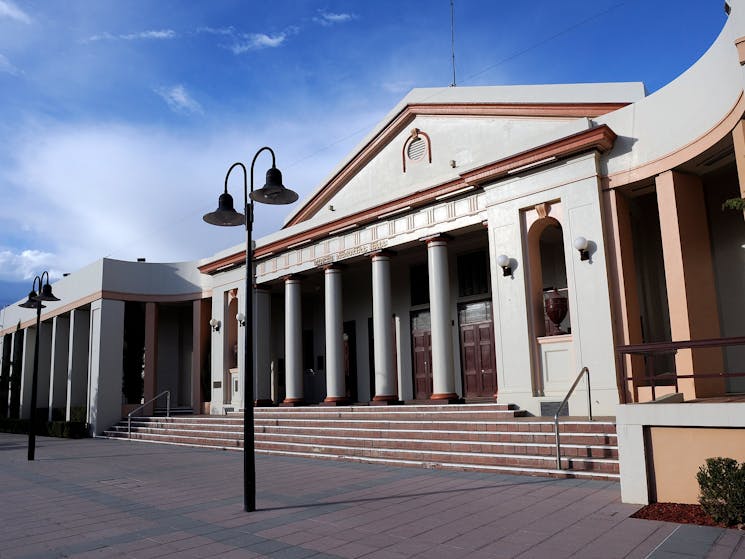 The Moree History Tour
Overview
Take a walk down memory lane with a guided Heritage and Art Deco Walk around Moree's central business district area. This journey will explore the exquisite Art Deco architecture. Dating back to the…
Take a walk down memory lane with a guided Heritage and Art Deco Walk around Moree's central business district area.
This journey will explore the exquisite Art Deco architecture. Dating back to the period between 1920 and 1939, Art Deco utilises a combination of modern art movements and design principles as well as ideas from ancient geometric design styles. This tour explores the main street of Moree which showcases exquisitely restored heritage-listed buildings influenced by American, Egyptian, Greek and Spanish design practices.
While embarking on this journey through time you will learn of some of the major events in the history of this unique town.
Don't forget you will need to be dressed comfortably and according to the weather. Please ensure you wear suitable walking shoes, a hat, sunscreen and bring a bottle of water.
For prices and information on the next tour contact Tourism Moree.