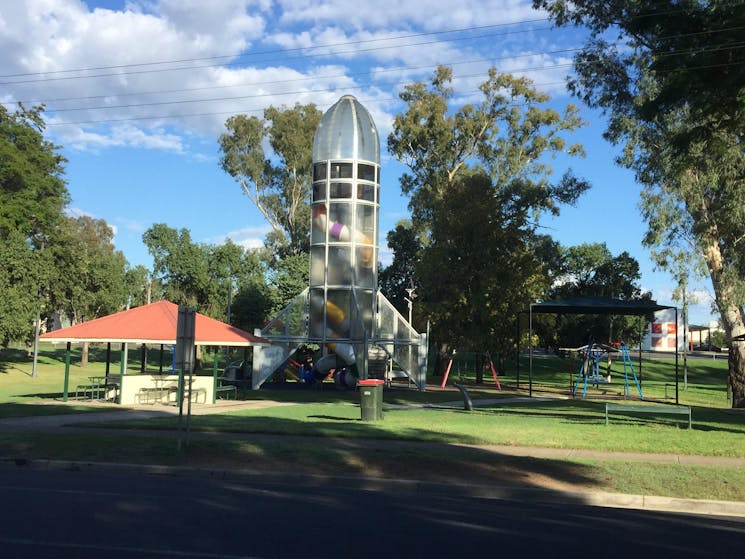 Moree Rocket Park
Overview
The original rocket was built in Kirkby Park in 1972 to commemorate the Centenary of Education. It was built with money left over from the Centenary of Education Ball held as part of the celebrations…
The original rocket was built in Kirkby Park in 1972 to commemorate the Centenary of Education. It was built with money left over from the Centenary of Education Ball held as part of the celebrations. It is believed it was a suggestion of June Mckinnon that something be built for the children of Moree to play on, she was right on the money, many children played and enjoyed it for many years before occupational health and safety took over. The much loved rocket was deemed to be unsuitable and was closed.
Today, the giant colourful model has been rebuilt, standing 14.9 metres tall and costing AUD220,000. The rocket was launched on 11 July 2009 by astronomer in charge Dr Fred Watson. In 2009 it was voted in the top ten parks to visit!
Very popular playground.