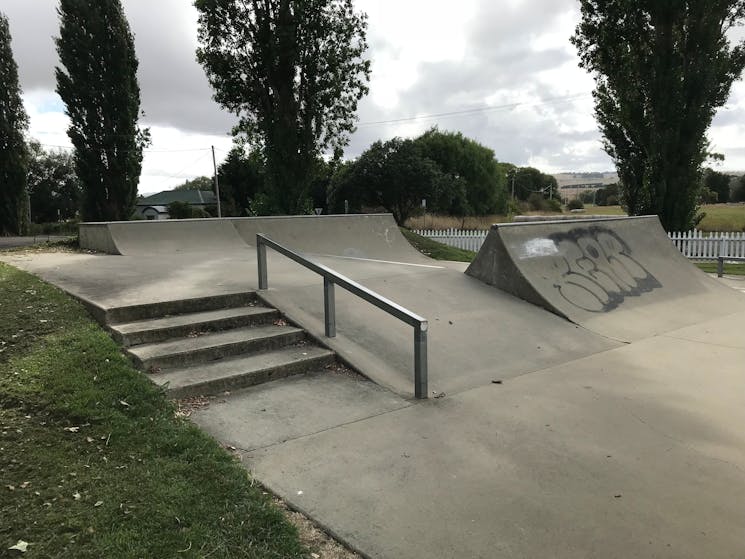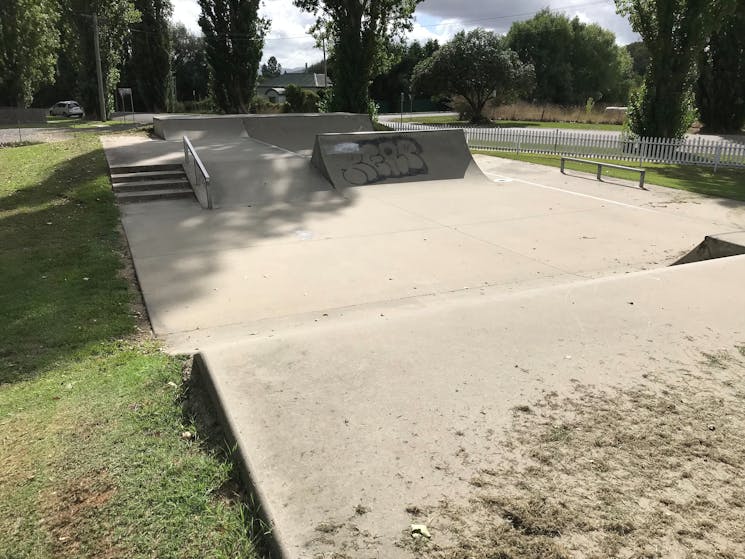 0

1
Taralga Skate Park
Overview
Taralga Skate Park is professionally designed. The features include spines, grind rail and long quarter pipe, it is a street style park. The Skate Park is for skateboards, bicycles, roller blades,…
Taralga Skate Park is professionally designed. The features include spines, grind rail and long quarter pipe, it is a street style park.
The Skate Park is for skateboards, bicycles, roller blades, and roller skates.
The Skate Park is located in Goodhew Park near the playground, there are plenty of picnic spots to spend the day with the kids.