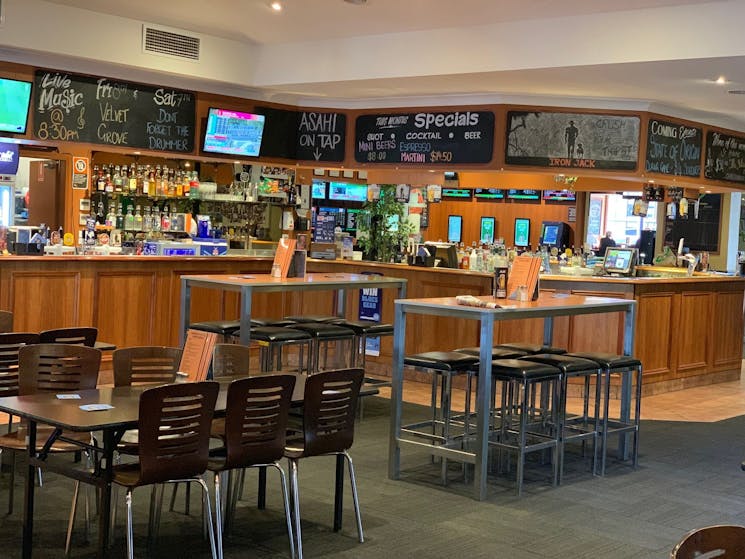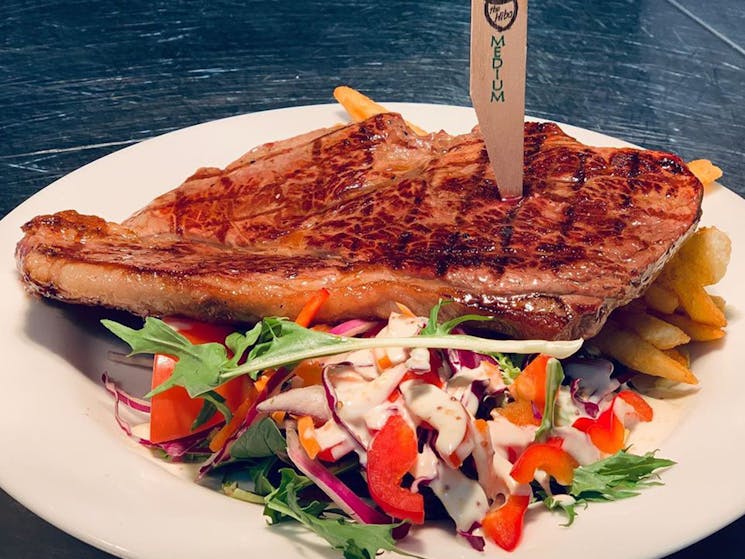 0

1

2
Hibernian Hotel
Overview
One of the original hotels in Goulburn, The Hibernian was first licensed in 1850. A colourful history has seen the building converted to a dispensary and consulting rooms for Dr William Foxley Hayley…
One of the original hotels in Goulburn, The Hibernian was first licensed in 1850. A colourful history has seen the building converted to a dispensary and consulting rooms for Dr William Foxley Hayley in 1870.
The Hibernian was converted back to a hotel in 1880 and has been in continuous operation ever since.
'The Hibo', is the home of Goulburn's great steaks and the infamous Hibo Hero Burger - you're sure to find something on the menu to tantalise your taste buds!
There are great weekly specials, promotions, cold drinks, and great people. Why not drop in and soak up the atmosphere!