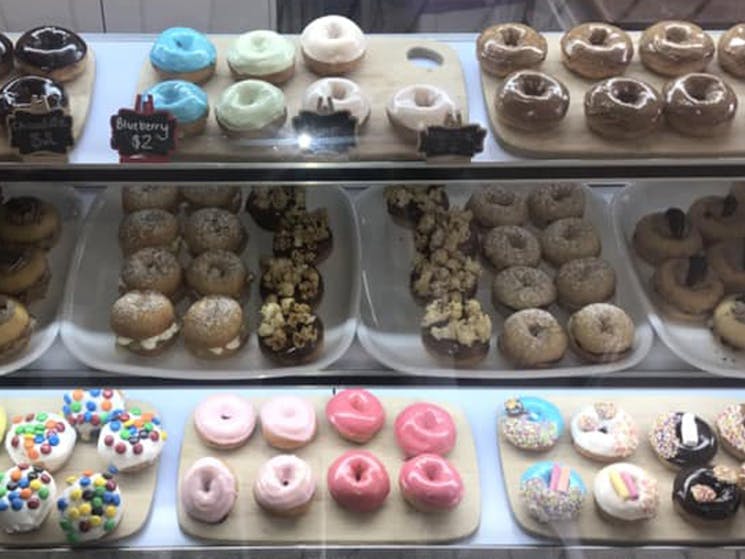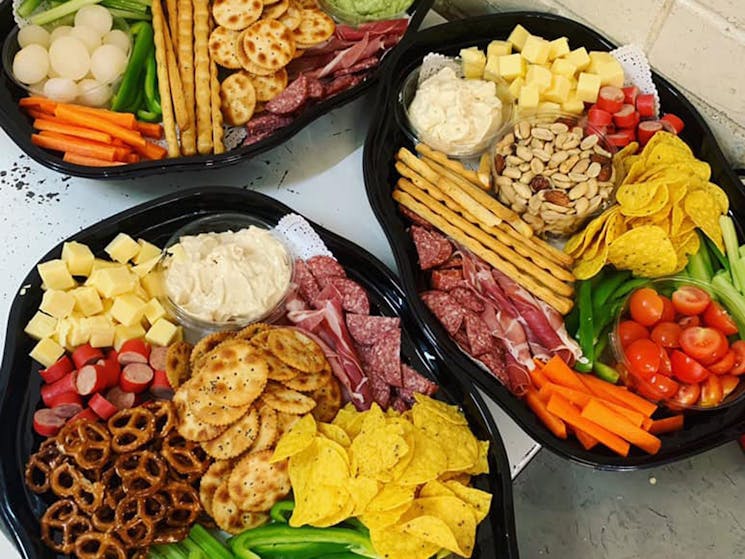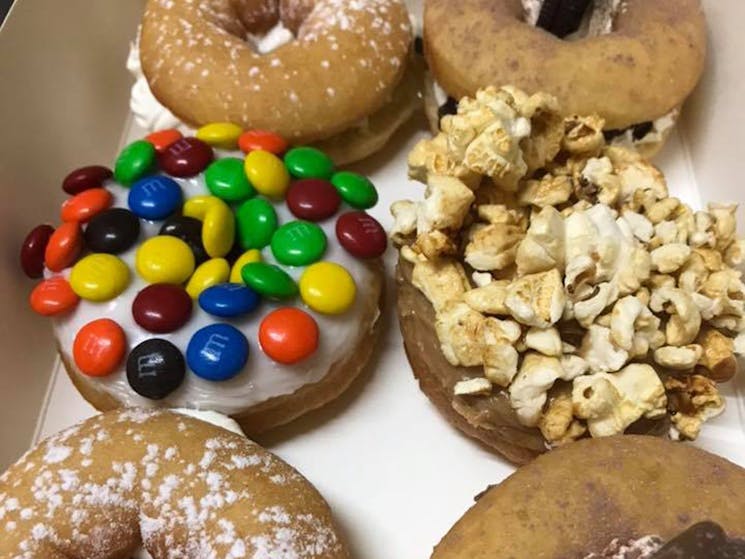 0

1

2
Goulburn Donut Shop
Overview
The Goulburn Donut Shop offers a range of multiple flavoured iced donuts to choose from along with hot cinnamon donuts cooked fresh before your eyes. Old fashioned milkshakes, thick shakes, iced…
The Goulburn Donut Shop offers a range of multiple flavoured iced donuts to choose from along with hot cinnamon donuts cooked fresh before your eyes.
Old fashioned milkshakes, thick shakes, iced coffee/mochas and chocolate and yummy spiders.
Choose from the 'Food for the Soul' set menu or craft your own casual lunch.
The Goulburn Donut Shop is a place where people come for friendly customer service, freshness value for money and satisfaction!