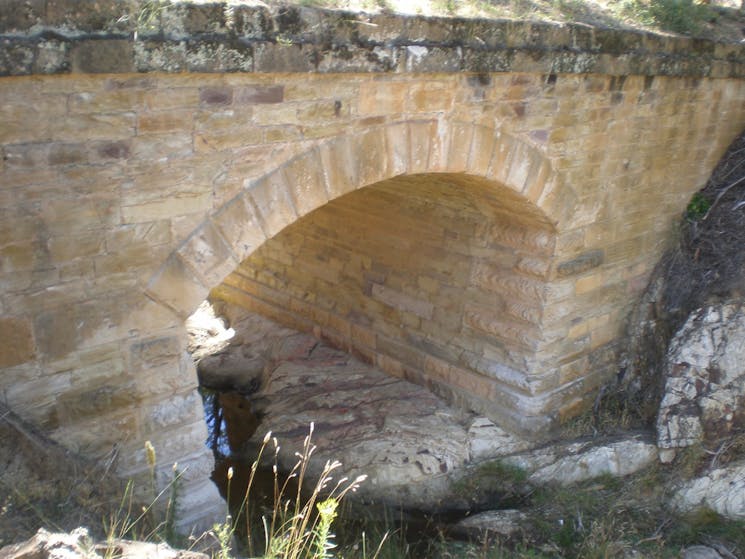 0

1
Towrang Stockade
Overview
Located on the Sydney side of Goulburn on the Hume Highway, the Towrang Stockade was the Chief Penal Camp in the southern district of the newly founded colony of New South Wales from 1833 to 1843. …
Located on the Sydney side of Goulburn on the Hume Highway, the Towrang Stockade was the Chief Penal Camp in the southern district of the newly founded colony of New South Wales from 1833 to 1843.
Up to 250 convict men were housed there and were engaged in the construction of a section of the Great South Road, from Sydney to Goulburn.
These men were divided into two parties; the seven-year men were without irons and were assigned the lighter tasks, while the 14-year men and lifers were in irons and given hard labour. Dressed in a yellow and black uniform, the convicts slept 10 men to a 12 square metre cell, on bare boards, with one blanket rationed to each man.
A parking area runs alongside the east-bound, left hand lane of the Hume Highway.