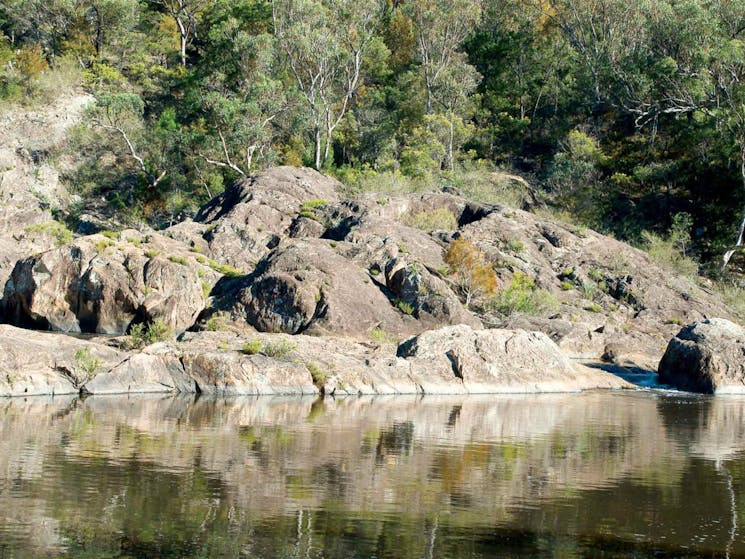 Boonoo Boonoo National Park
Overview
Only 27 kilometres from Tenterfield, Boonoo Boonoo National Park has a stunning waterfall, secluded swimming holes, hiking tracks, camping areas, accommodation and picnic spots. After Banjo…
Only 27 kilometres from Tenterfield, Boonoo Boonoo National Park has a stunning waterfall, secluded swimming holes, hiking tracks, camping areas, accommodation and picnic spots.
After Banjo Patterson proposed to his sweetheart, Alice Walker, at Boonoo Boonoo Falls lookout, there was movement at Tenterfield cattle station. Word had passed around that the station owner's daughter had got away. Presumably she loved the guy, but it's possible that his charming choice of setting in which to pop the question might have helped sway her answer. Alice didn't have a chance and she and Banjo married in 1903.
Today, Boonoo Boonoo (pronounced bunna-bunoo) is still the ultimate romantic setting, especially after a good rainfall. From the lookout is an uninterrupted view of the Boonoo Boonoo River cascading over the granite cliff edge to become a spectacular waterfall that plunges 210 metres into the gorge below. Nearby, you'll find walking tracks and shady places to picnic. Secluded rock pools along the river, lined by wildflower-filled bushland, are the perfect way to cool off on a hot day.