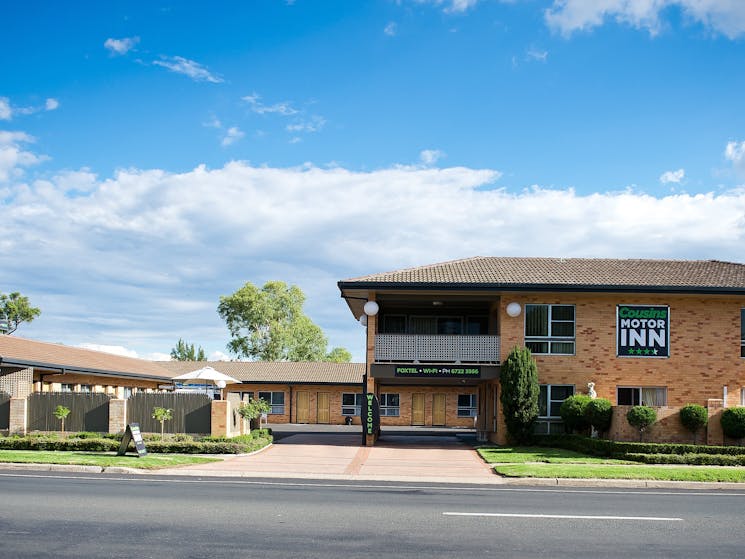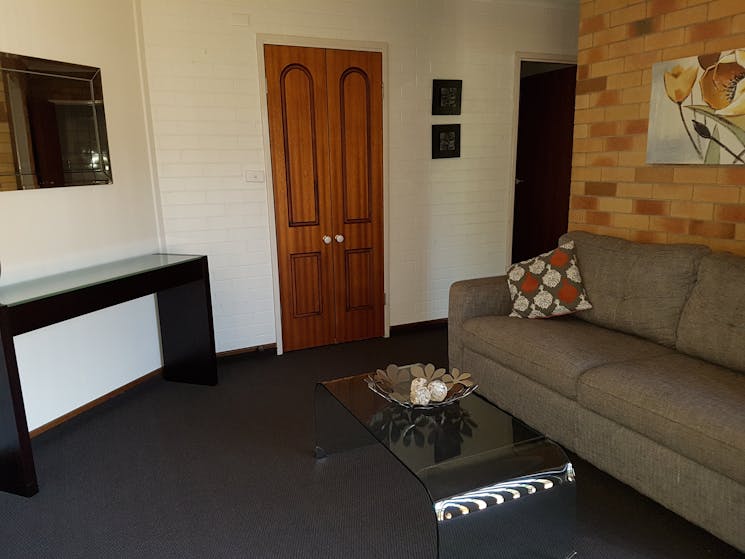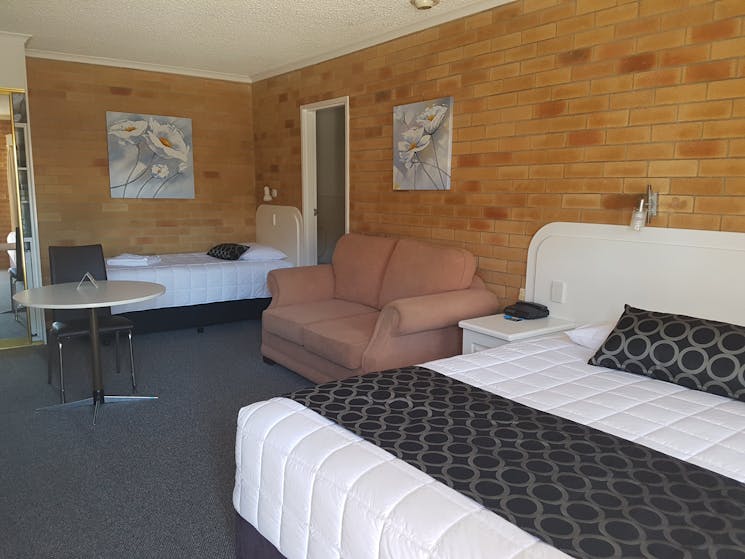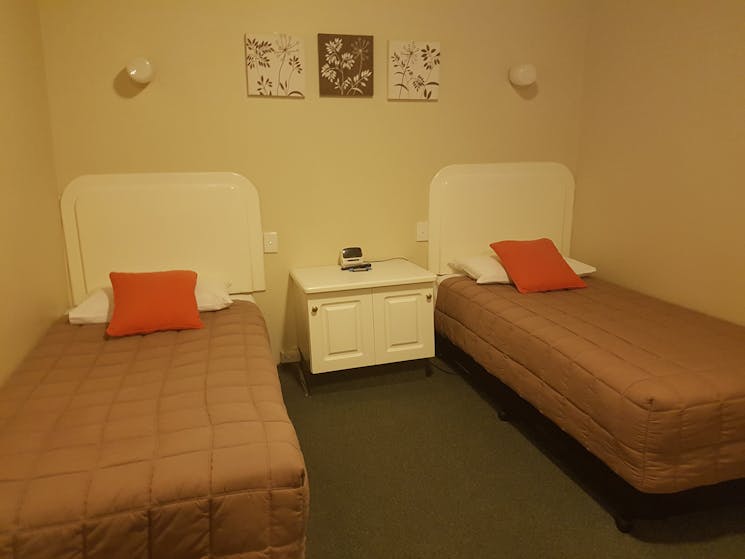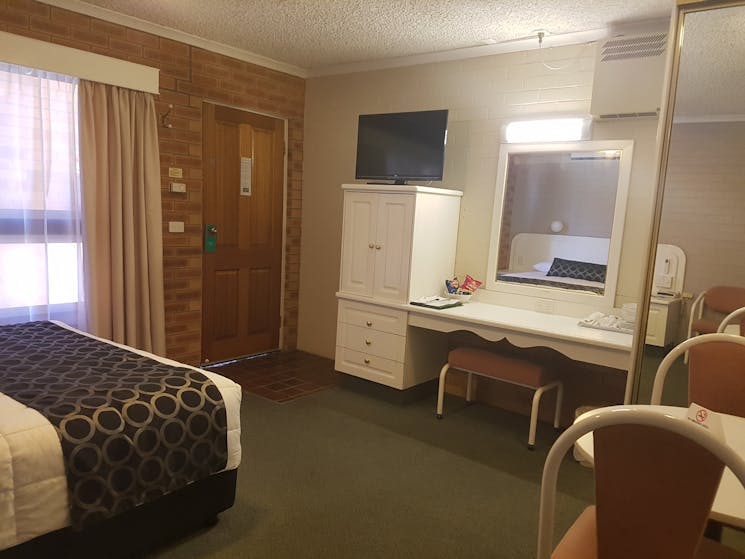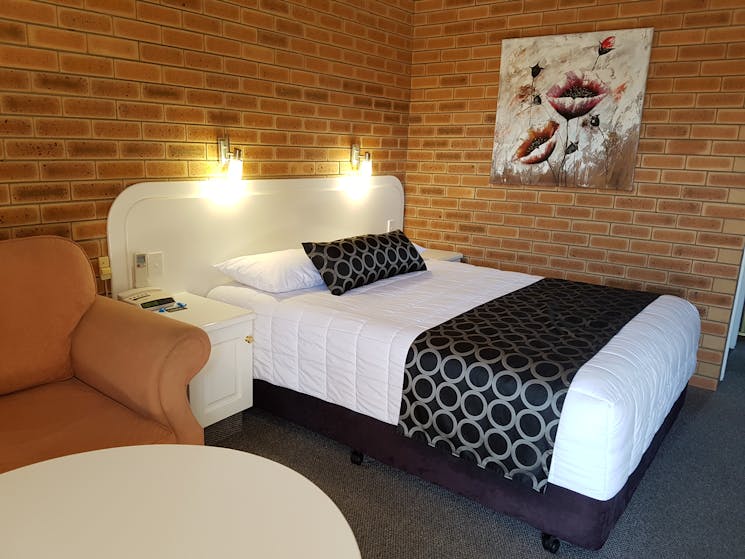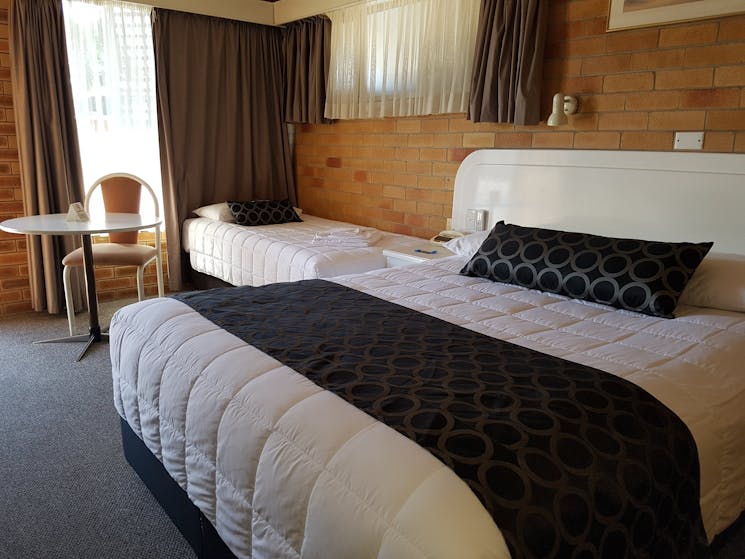 0

1

2

3

4

5

6

7

8
Cousins Motor Inn
Overview
Cousins Motor Inn is located just 400 metres from the town centre and is only a short walk to clubs, pubs and restaurants making it an ideal place to stay for a day or a week. Off-street parking is…
Cousins Motor Inn is located just 400 metres from the town centre and is only a short walk to clubs, pubs and restaurants making it an ideal place to stay for a day or a week.
Off-street parking is available, and it is regarded as a very quiet Motel with the rooms tucked away from the traffic noise.
All rooms are ground floor, and they have a wide selection of room configurations that will suit singles, doubles, families and larger groups wanting to share.
Cousins Motor Inn are corporate-friendly as each room has a separate workspace and a table and chairs to get the paperwork done on after a busy day.
Each room has reverse cycle air-conditioning, tea and coffee making facilities as well as plunger coffee. There is a toaster, microwave, iron and ironing board, fully stocked mini-bar and fridge and bathrobes for your indulgence.
For your entertainment, they have large screen televisions, DVD, Foxtel and free WiFi. There is a crystal clear pool and spa, and barbecue for guests use with all the utensils supplied.
Their friendly staff members are always happy to help make your stay a pleasant and relaxed experience.