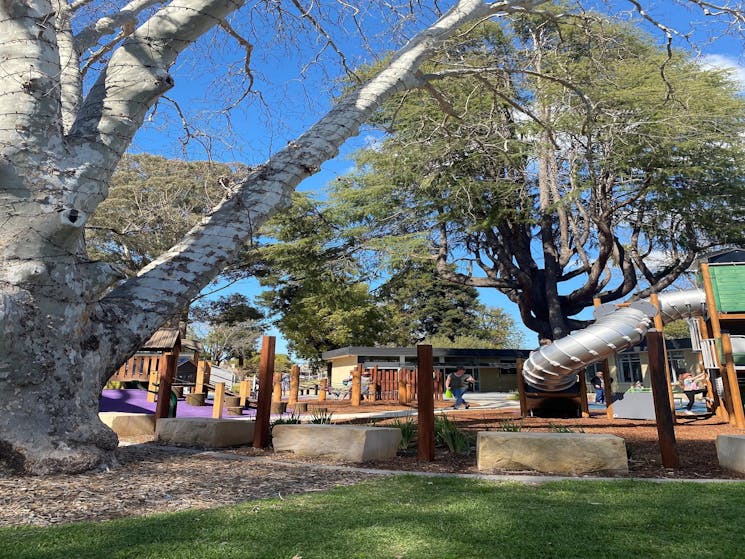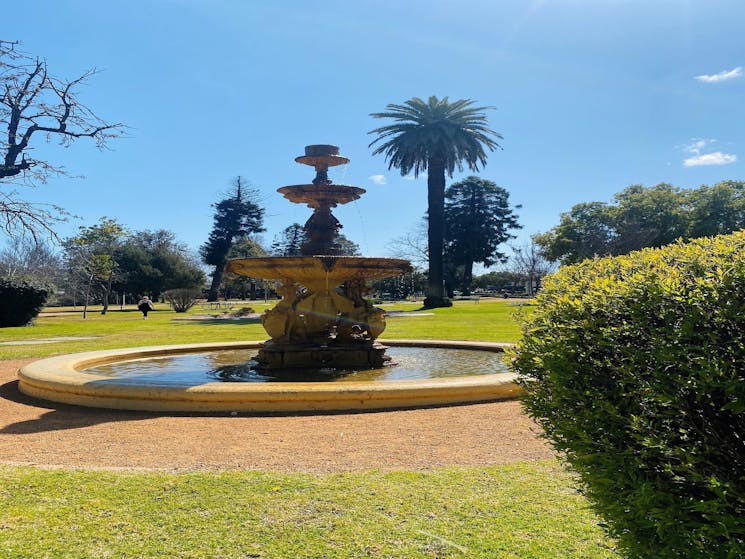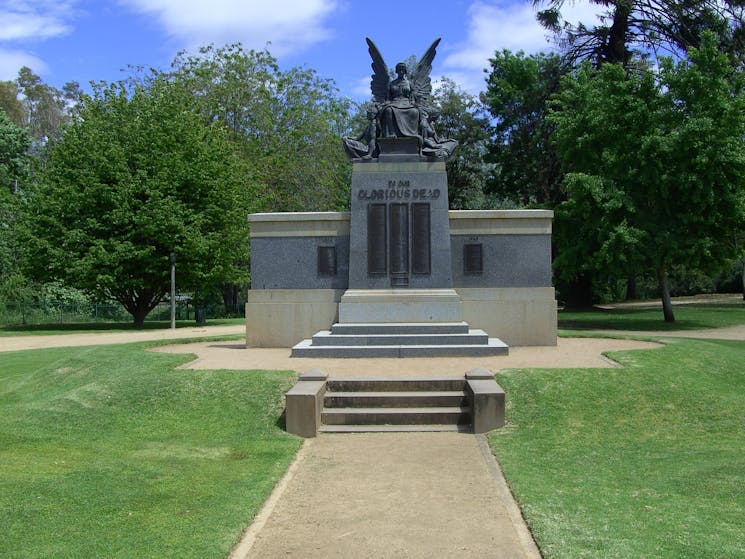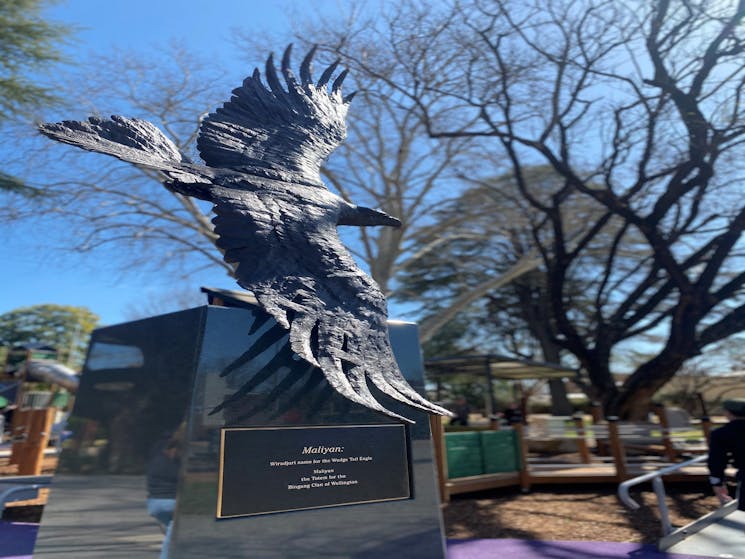 0

1

2

3

4

5

6

7

8
Cameron Park
Overview
The award winning Cameron Park is in the perfect location right in the centre of the Wellington's Central Business District. The park is a great spot to enjoy a picnic, discover the newly constructed…
The award winning Cameron Park is in the perfect location right in the centre of the Wellington's Central Business District. The park is a great spot to enjoy a picnic, discover the newly constructed playground, laze under the huge leafy trees or enjoy a leisurely stroll through the beautiful gardens. The park has excellent modern playground equipment provided for children of all ages. A highlight is the Suspension Bridge which links Cameron Park to Pioneer Oval and the Sunken Rose Garden.
Cameron Park is also home to a 25 pounder Gun-Howitzer, a Band Rotunda, granite Cenotaph supporting three majestic figures, a cascading fountain, and the Lone Pine grown from a seed from Gallipoli. Cameron Park celebrated its 100th birthday in 2010.
A facility of Dubbo Regional Council.
Due to current health advice on social distancing, please contact the Visitor Information Centre for the most up to date information regarding opening times and services.
COVID-19 restrictions apply.