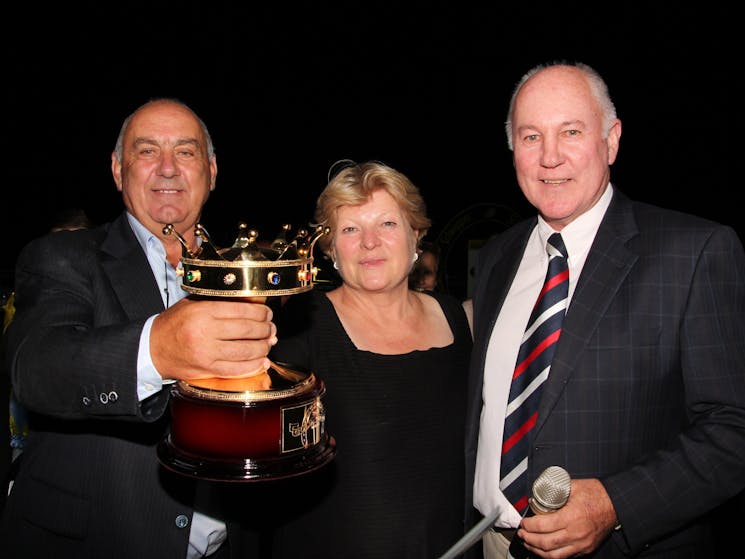 Bathurst Harness Racing Club
Overview
Bathurst Harness Racing Club is one of the state's largest and most successful harness racing clubs outside of metropolitan Sydney. Bathurst Club is centrally located within Central West NSW. The…
Bathurst Harness Racing Club is one of the state's largest and most successful harness racing clubs outside of metropolitan Sydney. Bathurst Club is centrally located within Central West NSW. The Club enjoys a strong harness racing following and participation with 52 tab race meetings hosted annually.
The Bathurst Gold Crown Carnival is the feature of the harness racing calendar - held annually in late March. It features six race meetings and many social events. The two year old finals on the last Saturday night of March each offer AUD100,000 in prize-money.
Enjoy the excitement of harness racing at their new facilities located near the famous Mount Panorama, harness racing is easy to access for visitors to Bathurst.