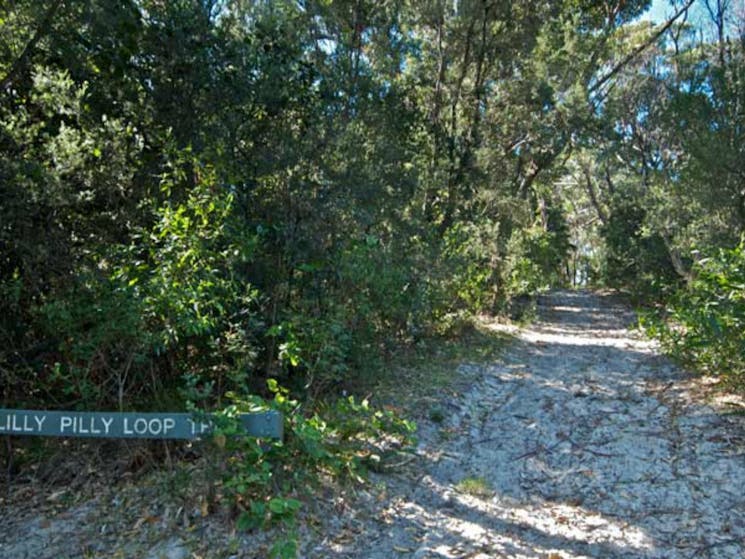 Lillypilly loop trail
Overview
The splendid Lillypilly loop trail allows you to experience the Central Coast's largest remaining stand of coastal or 'littoral' rainforest - you won't help but be impressed. Gaze at the canopy of…
The splendid Lillypilly loop trail allows you to experience the Central Coast's largest remaining stand of coastal or 'littoral' rainforest - you won't help but be impressed.
Gaze at the canopy of towering corkwoods, cabbage tree palms and tuckeroos, and be treated to views over important wetlands bordering Tuggerah Lakes along this easy walk. Check out the burrawangs and lush, vine-covered vegetation as you advance along the sandy track. And watch for birds and butterflies – you might even spot a white bellied sea eagle nest.
Countless photo opportunities await you along this picturesque track, so it's a good idea to keep your camera handy. Join up with Red gum trail for a longer walk and be sure to drive up the road to Pelican Beach Road lookout when you're finished to cool off with a swim.
**To keep visitors safe ALL camping in NSW national parks now requires a booking. For day visitors, please plan ahead and visit outside of peak periods (11am and 2pm). Check park alerts and visit COVID-19 updates for more information before visiting any park – www.nationalparks.nsw.gov.au **