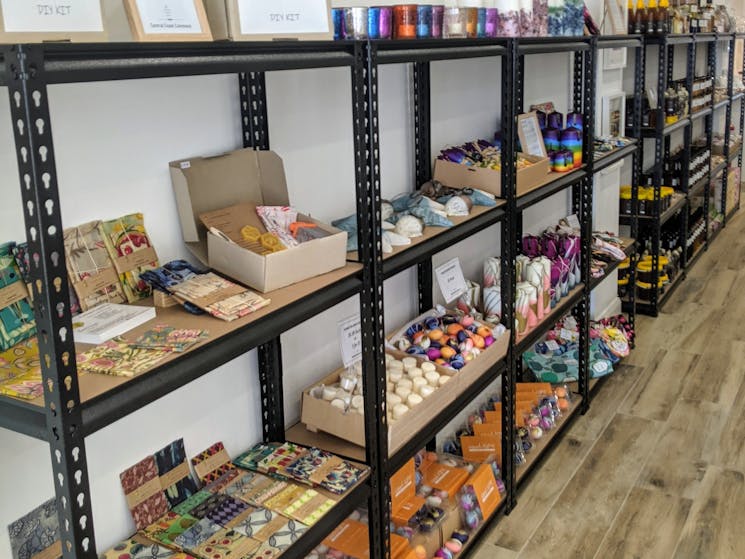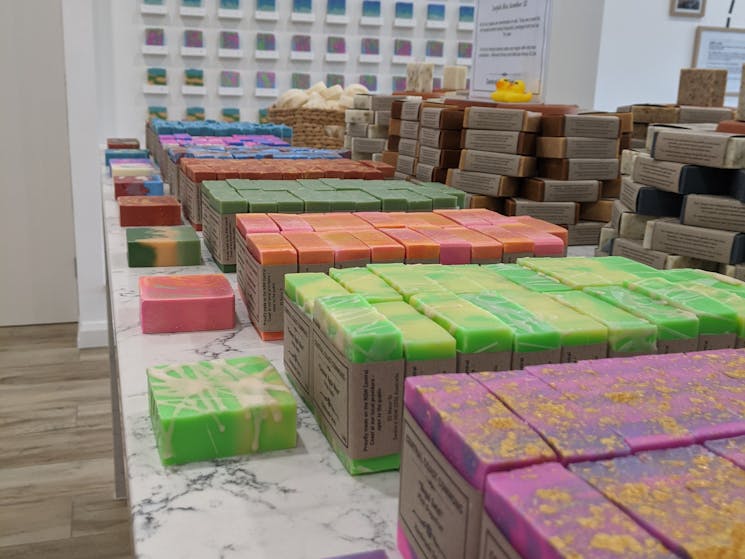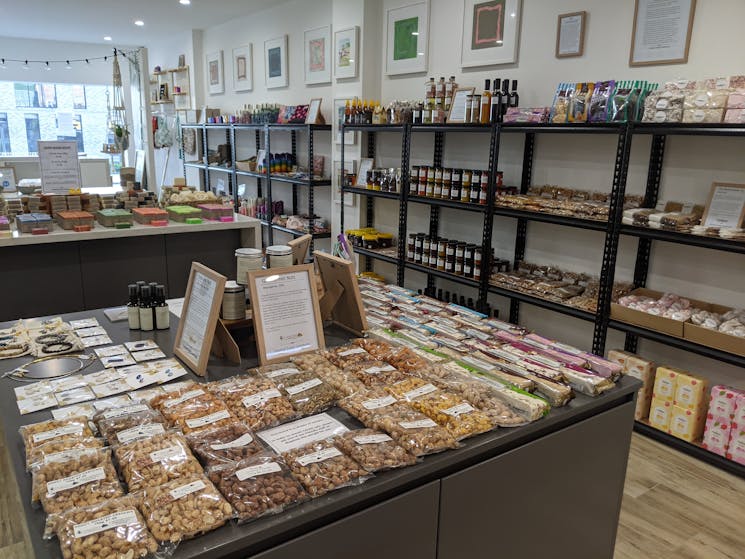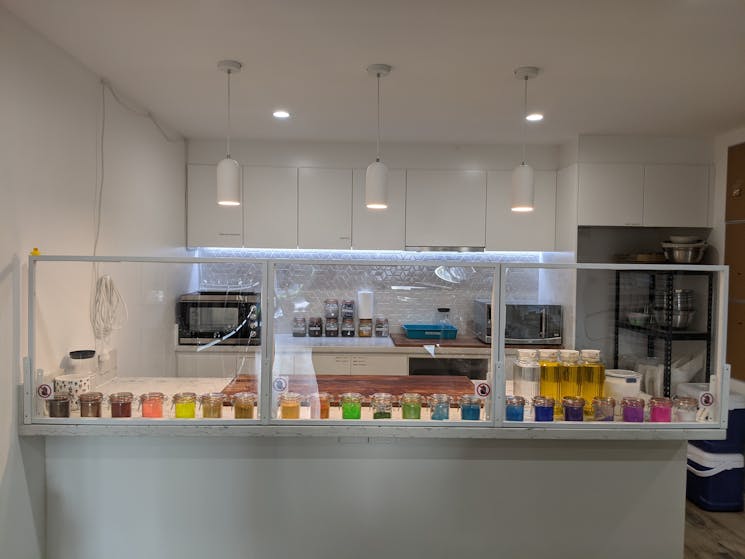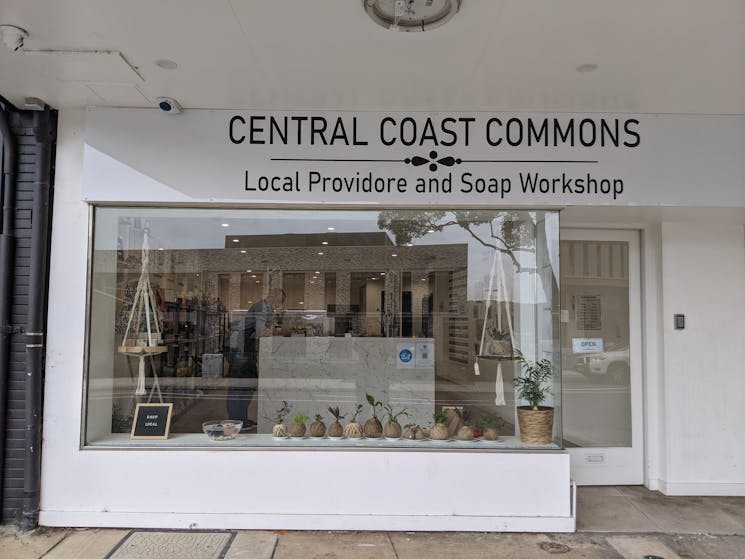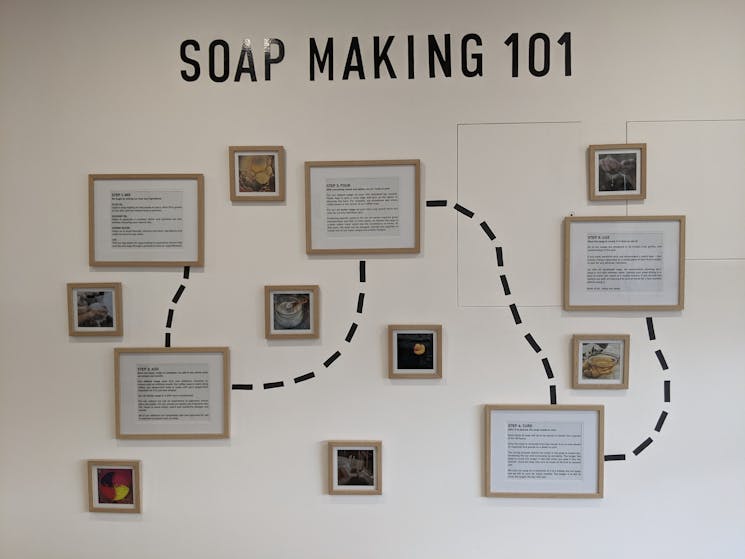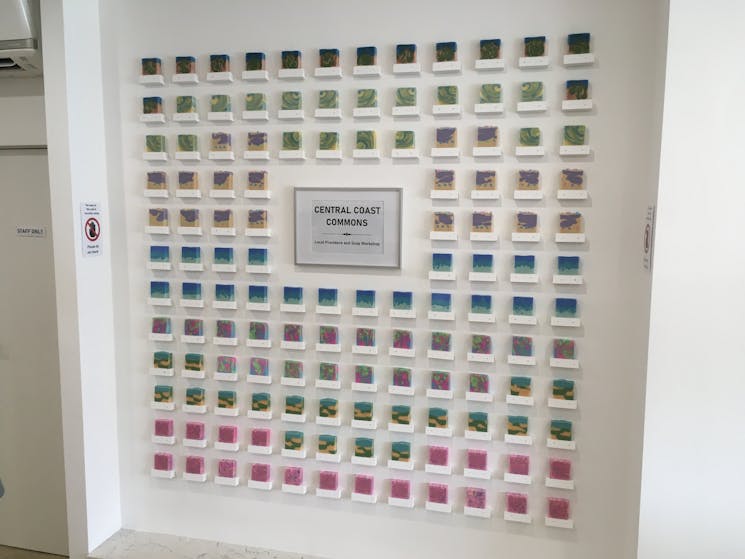 0

1

2

3

4

5

6
Central Coast Commons
Overview
At Central Coast Commons, all of our soap makings is done on-site. Visitors can watch soap makers at work as they mix, cut and cure soaps. Feel free to ask questions or just listen to the soap makers…
At Central Coast Commons, all of our soap makings is done on-site. Visitors can watch soap makers at work as they mix, cut and cure soaps. Feel free to ask questions or just listen to the soap makers explain how they employ the cold process method to create their wonderful products.
Soap making experiences are also on offer. Guests can sign up for the chance to enter the workshop for themselves and create their own masterpiece including their choice of scent, colours and patterns.
Central Coast Commons is also a local providore selling locally made goods from more than a dozen suppliers. Everything from candles to chocolate, necklaces to nougat is available and is all 100 per cent local.