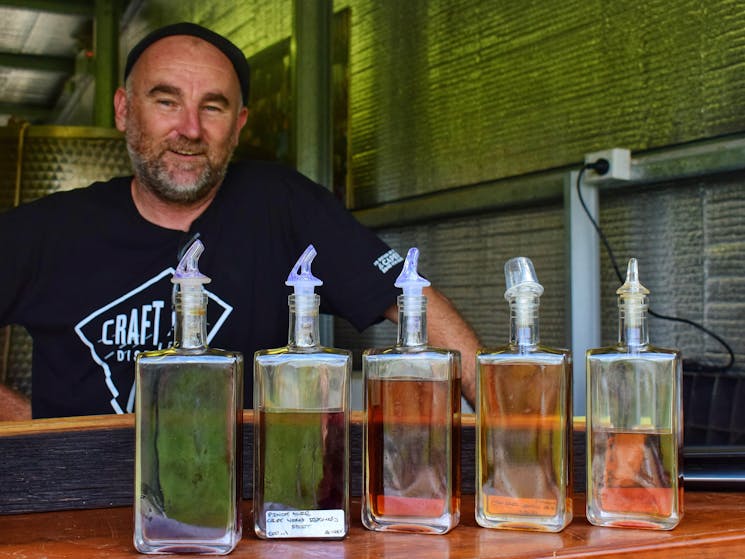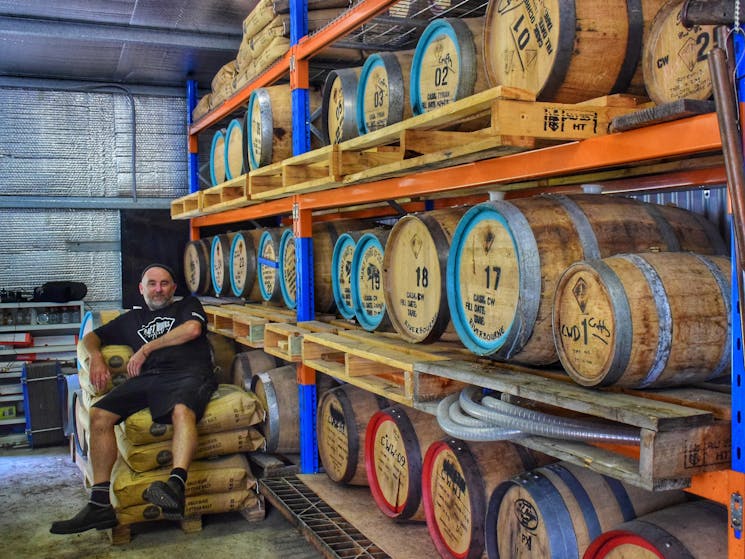 0

1
Craft Works Distillery
Overview
Craft Works Distillery is nestled on the edge of the stunning Capertee Valley and at the back of the Royal Hotel Capertee in a small tin shed about 40 minutes from Lithgow. Craft Works Distillery…
Craft Works Distillery is nestled on the edge of the stunning Capertee Valley and at the back of the Royal Hotel Capertee in a small tin shed about 40 minutes from Lithgow.
Craft Works Distillery although relatively new on the distilling local scene is already winning international praise, award recognition and recently won a Silver in the international Independent Bottlers Challenge held in the UK.
Craft Works Distillery is artisan craft in the true sense and proudly NSW using a 970 litre full copper pot still fabricated in NSW as well as using the local spring water and malted NSW barley.
The heart and soul of Craft Works Distillery is Craig or Crafty as he is affectionately known by.
Crafty mills, brews, distils, barrels and crafts his own single malt whisky Australian style.
Whisky style, best described as full flavoured , full throated flavour bombs crafted to bring out the best in his barley, his barrels and his belief in staying true to making good whisky to be enjoyed.