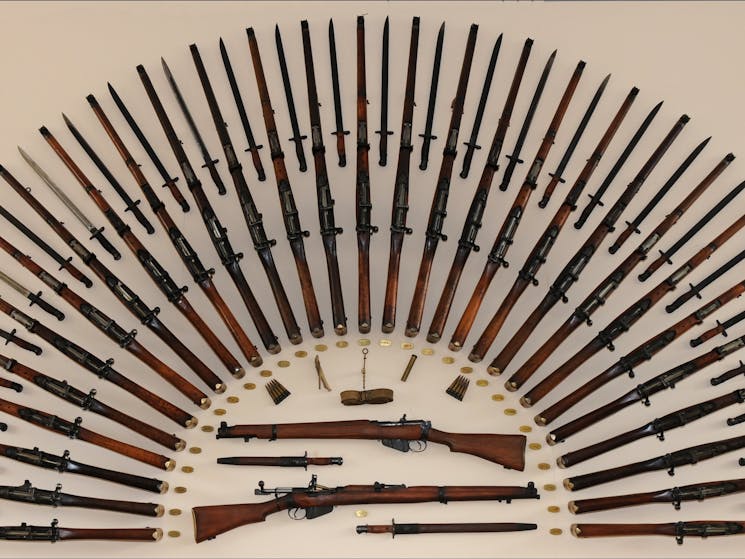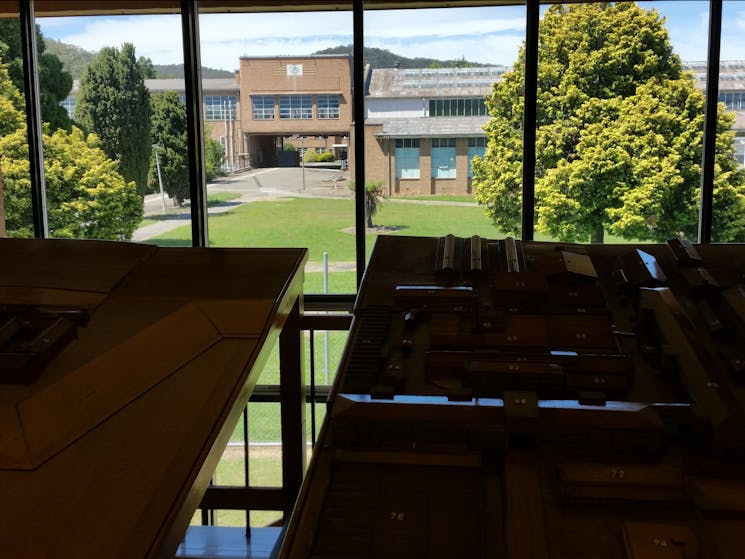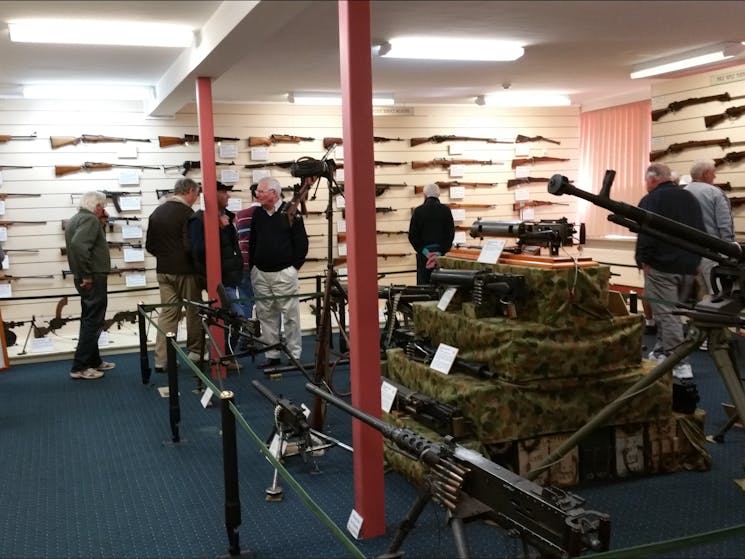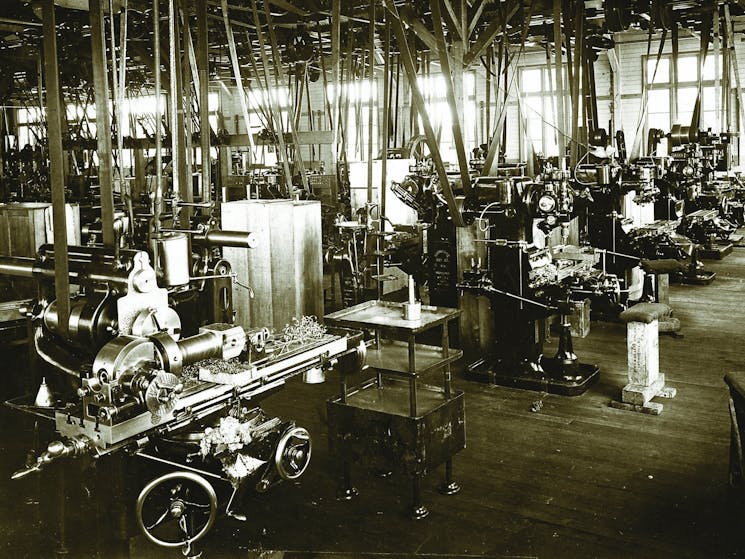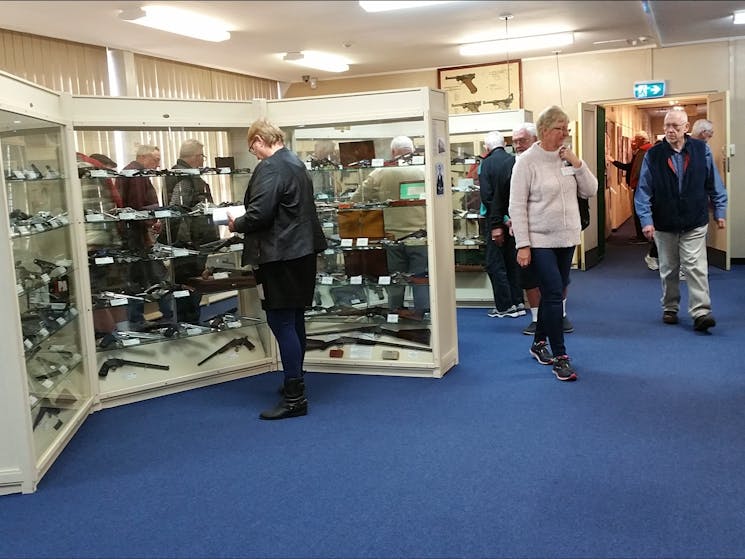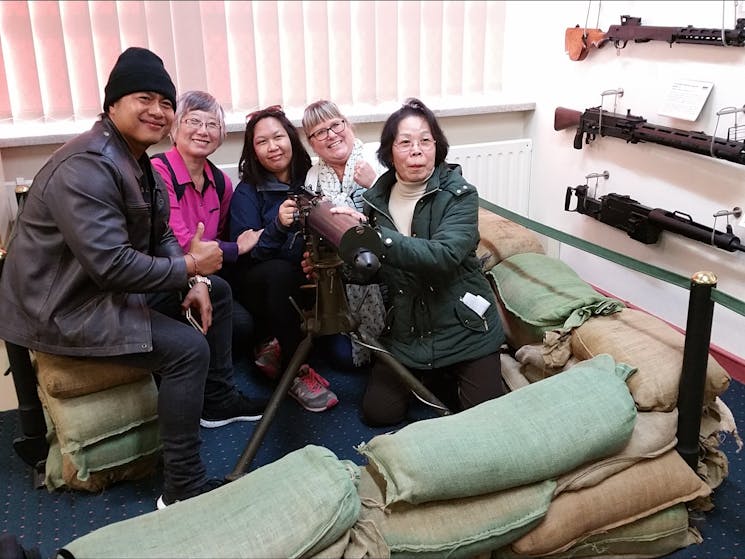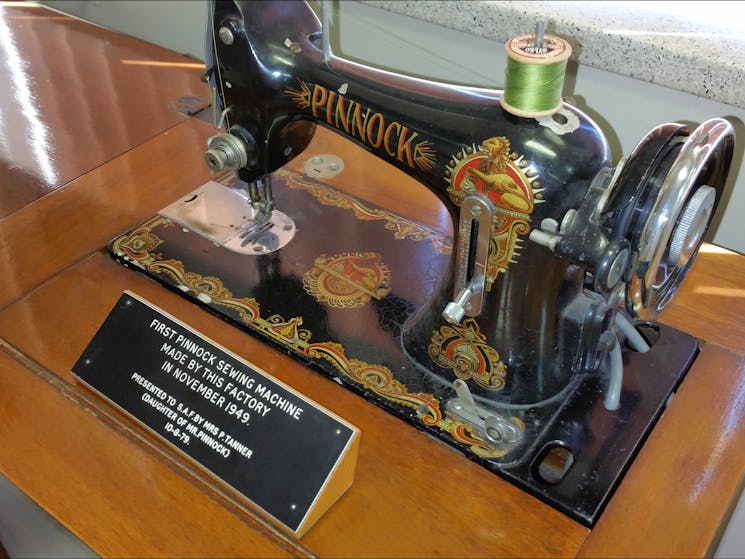 0

1

2

3

4

5

6

7

8

9
Lithgow Small Arms Factory Museum
Overview
*** Opened weekends only until further notice *** In 1906 the Australian Government resolved that Australia should be independent as far as possible for her own defence. The Lithgow Small Arms…
*** Opened weekends only until further notice ***
In 1906 the Australian Government resolved that Australia should be independent as far as possible for her own defence. The Lithgow Small Arms Factory commenced production in 1912.
This museum, situated on the grounds of the Small Arms Factory, celebrates the rich history of Australia's first high precision mass production facility and its people.
Over the years, Lithgow SAF collected military rifles and machine guns from around the world. These, with SAF's own production form the basis of a comprehensive firearms display.
Also on display, a diverse array of commercial products show SAF's versatility. In the 1930s, the floundering Australian wool Industry was saved when SAF manufactured shearing handset parts, eliminating the need to import expensive British equipment.
In 2006, Ron Hayes donated a magnificent handgun collection, including duelling flintlocks, ladies muff pistols and hand engraved masterpieces. The diversity is fascinating even for those with no firearms interest.
They are acquiring additional buildings. The ex-General Machine Shop (built 1923) is being readied for future displays. In the meantime, they are more than happy to accompany visitors across the lawn to see this beautiful old building that houses their historic machinery collection.