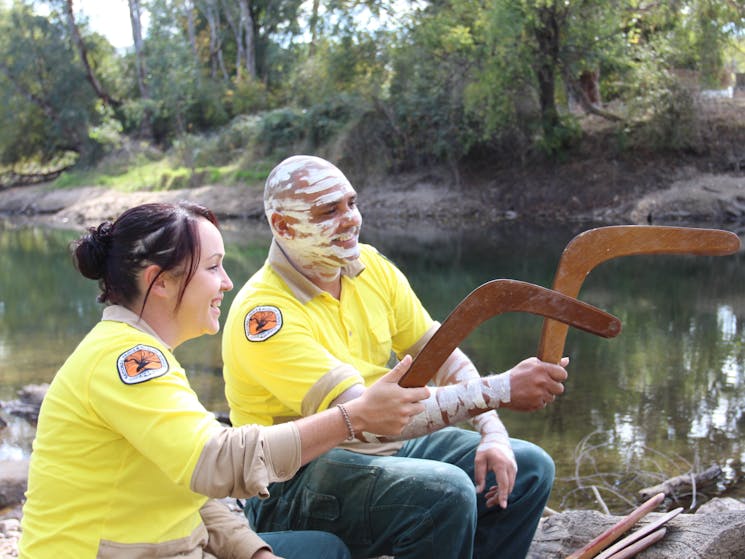 Wiradjuri Wonders - Aboriginal Discovery Tour
Overview
Wiradjuri Aboriginal Cultural Tours are conducted by the NSW National Parks and Wildlife Service Discovery Program, their guides are the traditional land owners the Wiradjuri who have strong…
Wiradjuri Aboriginal Cultural Tours are conducted by the NSW National Parks and Wildlife Service Discovery Program, their guides are the traditional land owners the Wiradjuri who have strong connection to their country which ensures you can immerse yourself in a true to life indigenous tourism experience.
From personal tours of one to large groups you will experience hands on traditional practices, listen to dreamtime stories and explore the unique ancient culture of Australia.
Tours are available from a couple of hours to full day on request. Affordable tours costs depend on group sizes.
Discovery the tastes of the bush with a bush tucker tour, make your own reed basket, bush rope, learn to throw a spear, make a stone axe or discovery traditional Aboriginal Culture.