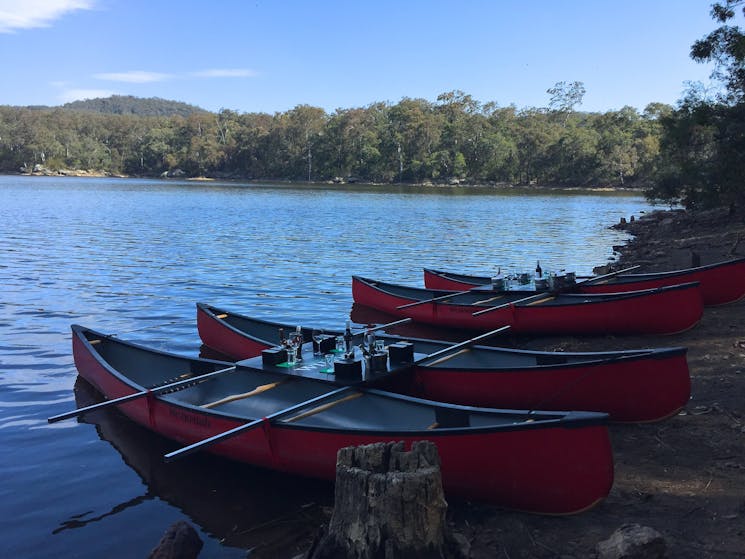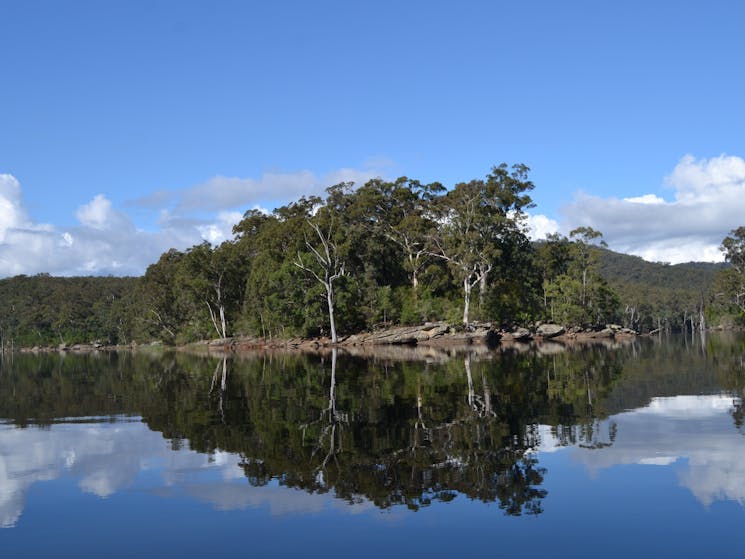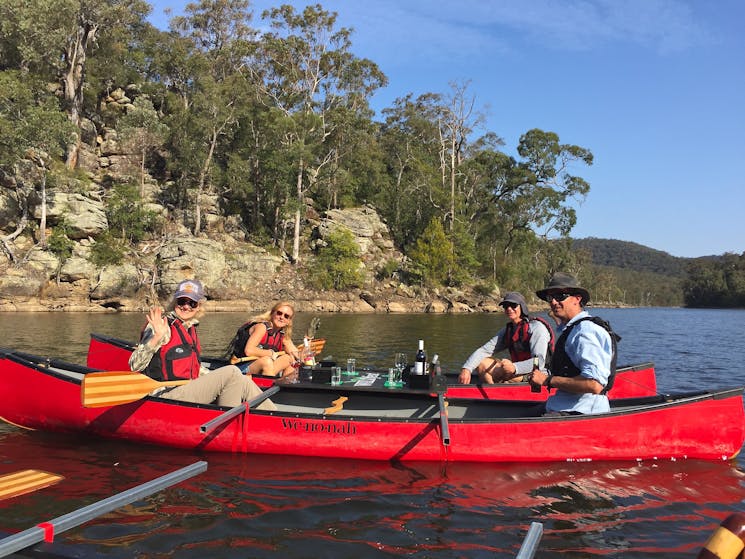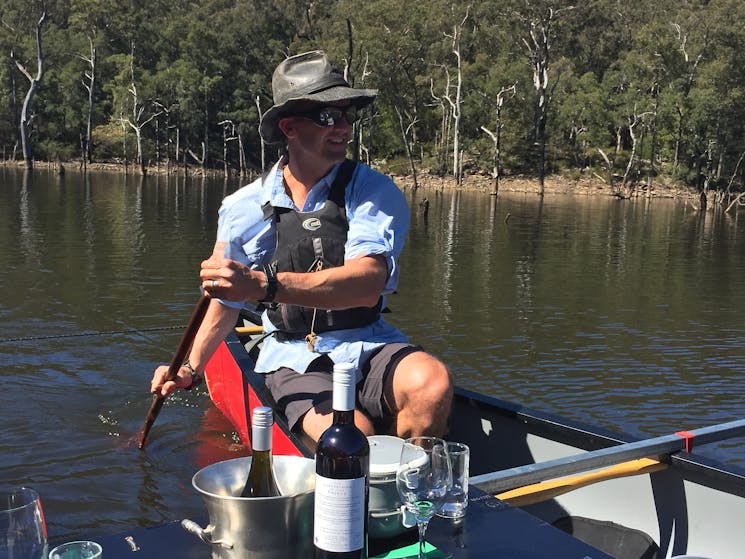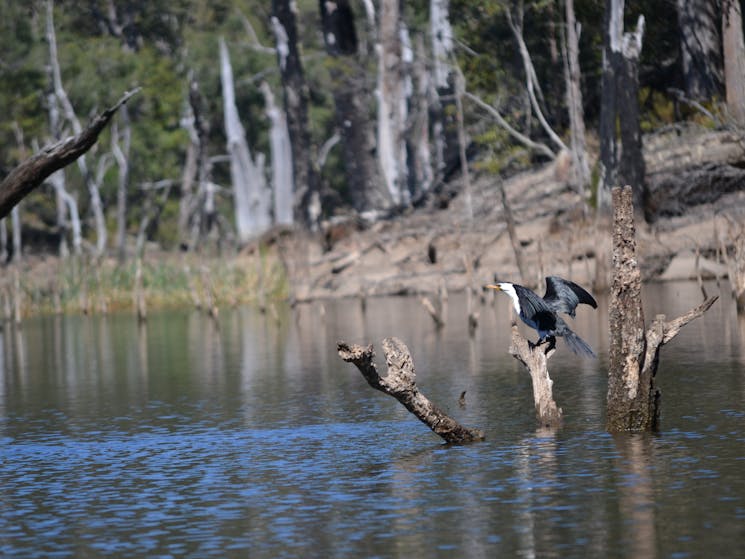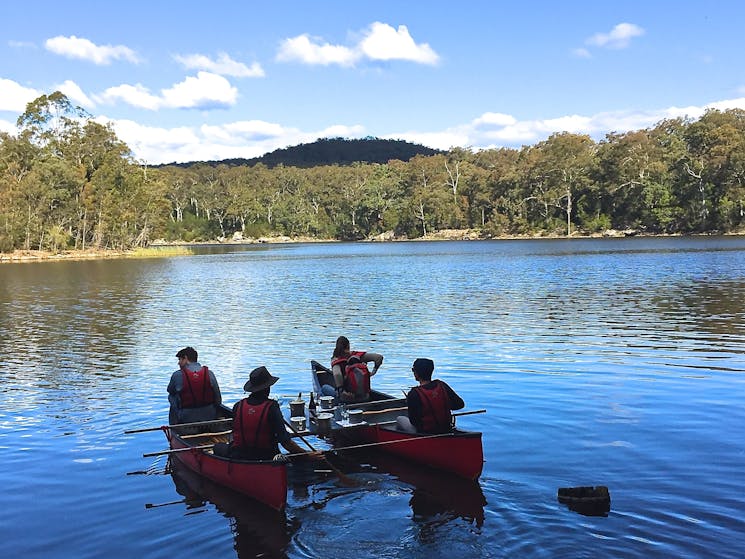 Paddle Dine Vine
Overview
After a scenic drive into Kangaroo Valley the day begins with our signature Canoes, Champagne and Canapés adventure. The perfect combination of food, wine and wilderness. Travis Frenay, the guide…
After a scenic drive into Kangaroo Valley the day begins with our signature Canoes, Champagne and Canapés adventure. The perfect combination of food, wine and wilderness.
Travis Frenay, the guide from Paddle and Portage Canoes, has been a professional paddling instructor for nearly 15 years. Travis has joined two canoes together to create a floating raft that is easy to manoeuvre and unsinkable for every level of paddler.
You will glide downstream on the Kangaroo River from Beehive Point to the mouth of Yarrunga Creek with the backdrop of the Morton National Park in Kangaroo Valley. Immerse your senses in the sheer beauty of this magical waterway with its ancient sunken forest and indulge your taste buds with wild native canapés and a local award-winning cold-climate wine.
You then transfer to either Birch or the scenic Mt Ashby Estate Vineyard for a two course lunch. Explore the beautiful grounds, view, lake and antique wares of this vineyard surrounded by grazing dairy cattle.
The last stop of the day before heading back to Sydney is Cherry Tree Hill Winery.
Sydney or Canberra CBD hotel pick up and drop off transfers included in day tour prices.
Read more
Read less