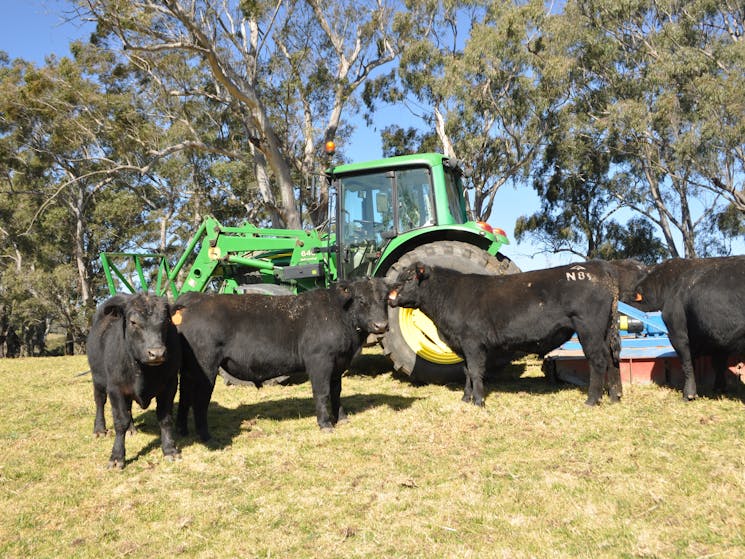 The Pines Pastoral Walking Tour
Overview
Why not pay a visit to a local working farm? The Pines Pastoral runs 400 head of cattle at any one time and approximately 100 young heifers. The Pine Pastoral is situated in one of the most beautiful…
Why not pay a visit to a local working farm? The Pines Pastoral runs 400 head of cattle at any one time and approximately 100 young heifers. The Pine Pastoral is situated in one of the most beautiful parts of the Southern Highlands near the town of Moss Vale.
The Pines Pastoral is a 700-acre farm run by Robyn and Ingrid, who have a real commitment to producing quality products. With a 400 strong herd of the world-renowned Black Angus cows, the main production is beef.
Our walking tours take approximately 1.5 hours and allow you to feel the space and experience the quietness that a large farm offers. This is a great opportunity to see the Black Angus cattle breed in its natural home and the baby calves who are only a few weeks old.
We are open seven days a week, and our tours are by appointment only. They can be taken at any time during the year.
Read more
Read less