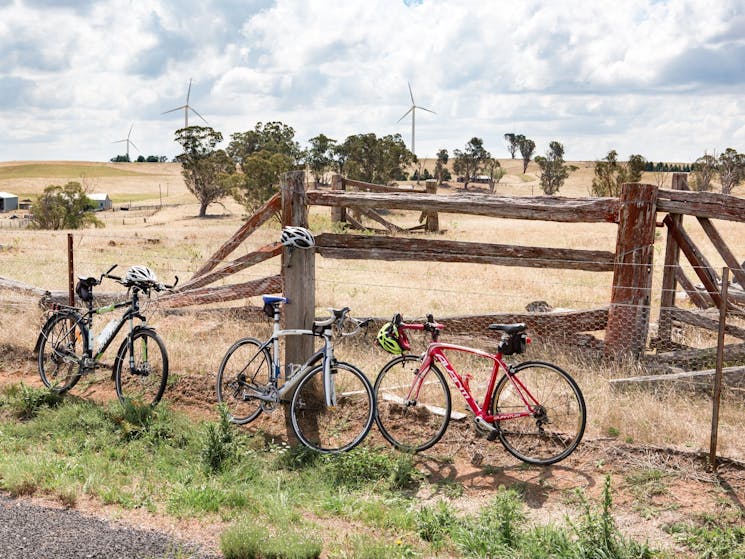 Mulga Bicycle Tours
Overview
Mulga Bicycle Tours specialises in small group guided and fully supported cycling holidays for up to 14 people. Their scheduled bicycle tours are designed for all ages and abilities and we…
Mulga Bicycle Tours specialises in small group guided and fully supported cycling holidays for up to 14 people. Their scheduled bicycle tours are designed for all ages and abilities and we specialize in creating bespoke holidays for couples, friends and corporate groups.
Each day you'll eat fantastic food and sleep in the best available accommodation. On the bike, too, you'll have a bit of luxury, with a fully stocked support vehicle following every day.
Use your own bicycle or hire one of their bikes or e-bikes and cycle as much or as little as you please in the comfort of knowing that all your food, luggage, first aid equipment, and other necessities are right behind you whenever you need them.
They can help you explore the NSW Outback, immerse you in the history of their regional towns and villages or take you to some marvellous cellar doors.
Their custom itineraries can be as long or short or simple or complex as you want them to be, covering every aspect including restaurants, cafes, wine tastings, museum visits, bushwalking, tours, spa treatments, cooking classes, and much more.
Whatever your dream, they'll work closely with you to make it a reality.
Read more
Read less