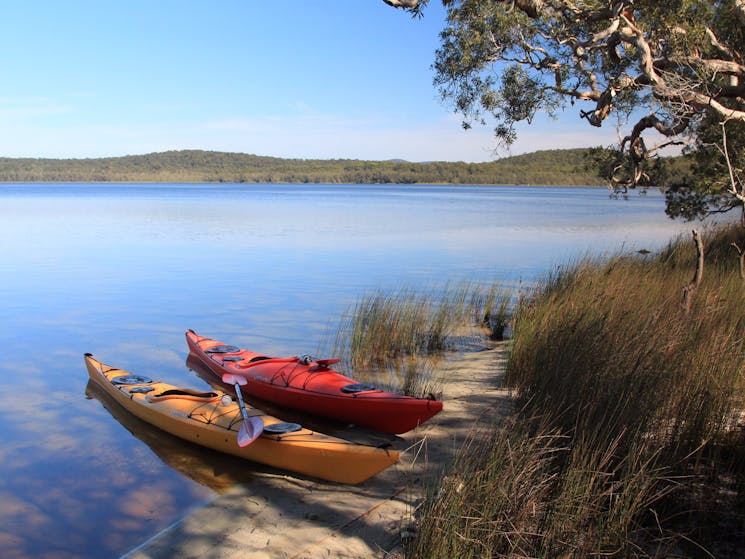 0

1
Myall Lakes Ramsar Wetlands Paddling Tour
Overview
Join like-minded adventurers on this five day midweek guided paddling tour in the Myall Lakes Ramsar Convention wetlands. Discover the beautiful Myall Lakes region on their new sea kayaks that make…
Join like-minded adventurers on this five day midweek guided paddling tour in the Myall Lakes Ramsar Convention wetlands.
Discover the beautiful Myall Lakes region on their new sea kayaks that make paddling the calm flat waters of the lakes even easier. The park boasts more than 40 kilometres of beaches, forests, rugged escarpments, endless tracks and trails and spectacular Broughton Island. You'll be rewarded with superb coastal landscapes, fascinating habitats, varied wildlife and sensational views!
This guided Myall Lakes paddling tour includes Myall Lake, Boolambyte Lake and The Broadwater.