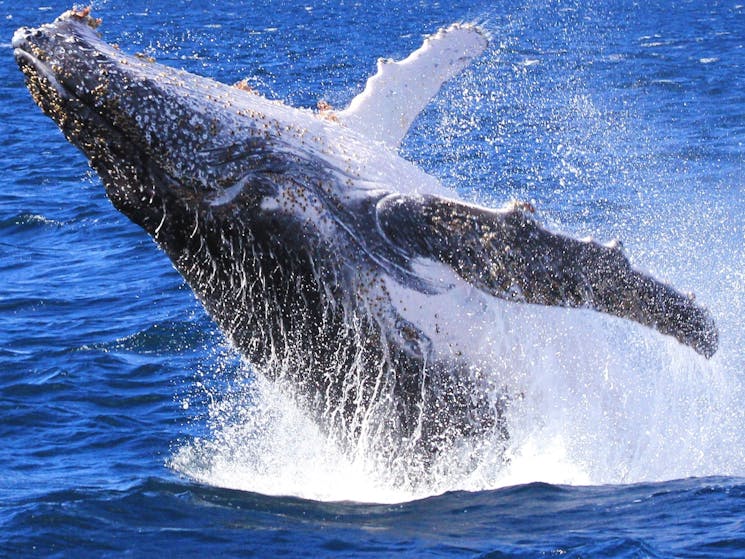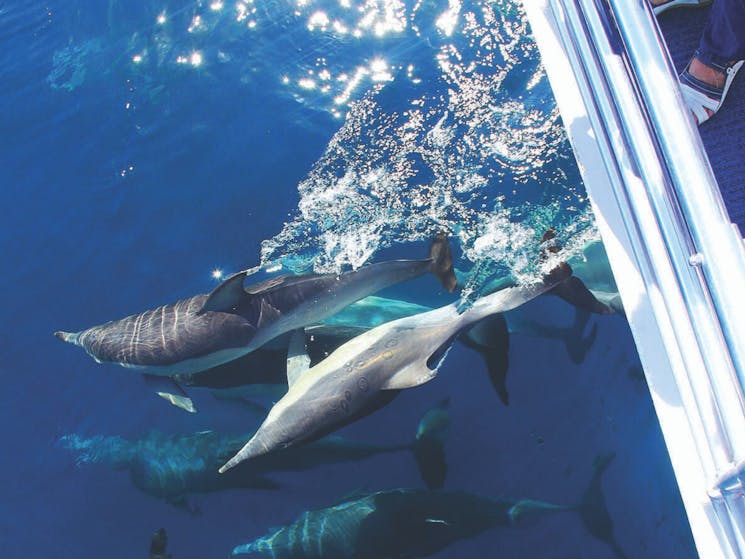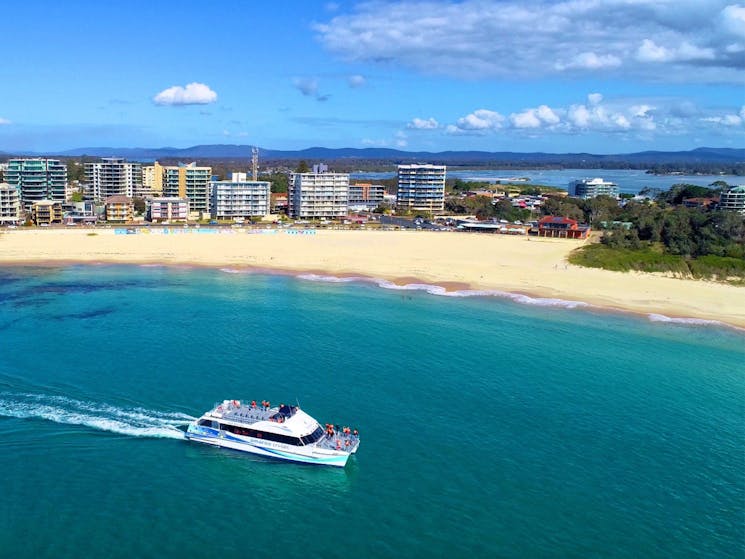 Amaroo Cruises
Overview
The Amaroo is easily the largest, fastest and most comfortable cruise vessel operating in the Forster/Tuncurry area. It's renowned as one of the best-designed cruise boats on the east coast of…
The Amaroo is easily the largest, fastest and most comfortable cruise vessel operating in the Forster/Tuncurry area. It's renowned as one of the best-designed cruise boats on the east coast of Australia for watching whales and dolphins.
With three different viewing decks and an abundance of space you are assured of an unobstructed, 360 degree view of all marine life. Comfortable seating inside and out, as well as a completely enclosed cabin, allows for maximum comfort no matter what the weather.
A full commentary by one of their experienced marine naturalists is given throughout the cruise over their clear PA System.
About the region:
The Barrington Coast spans over 10,000 square kilometres and boasts the world heritage listed Barrington Tops at its highest point. The region is famous for its forests, waterways and beaches as well as its 15 national parks and 63 state forests, nature reserves and conservation areas. Their fertile lands are watered by 38 rivers including the only double delta in the southern hemisphere and the state's tallest single drop waterfall at 200 metres. The Barrington Coast also enjoys a pristine triple lakes system and over 190 kilometres of absolutely stunning coastline.
Read more
Read less