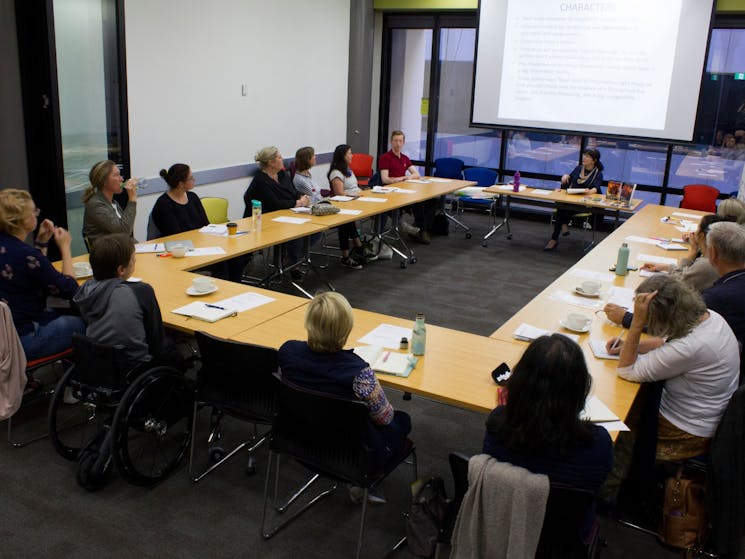 Short Fiction Online Intensive Feedback Course
Friday 16 April 2021 to Friday 23 April 2021 (WEEKLY event)
Overview
The South Coast Writers Centre presents an online writing course on short fiction led by writer, poet, editor and workshop facilitator Linda Godfrey. Each week, Linda will set an exercise for…
The South Coast Writers Centre presents an online writing course on short fiction led by writer, poet, editor and workshop facilitator Linda Godfrey. Each week, Linda will set an exercise for participants, and provide information about the technical aspects of writing short fiction, from microfiction to 2,500 words.
Participants will submit their writing by email to Linda and she will provide feedback. If you're already working on a piece of writing, Linda will workshop the story with you week by week, or she will set exercises to give you a leaping off point to begin writing.
If you would like, these sessions can provide an introduction to the different elements of short fiction writing such as plot and structure, dialogue, characterisation, setting, tense, viewpoint, and more.
Participants are encouraged to create a joint Facebook page or Zoom meetings so that you can provide support and encouragement. The group may consider meeting in person at the SCWC in Coledale NSW to continue as a writing group.
This course is intended for those with an interest in improving or starting to write short fiction, and does not require any previous experience of studying this subject.
This course will be run by email correspondence submitted each Friday. Starts March 26 & runs for four weeks (no class week of Easter).