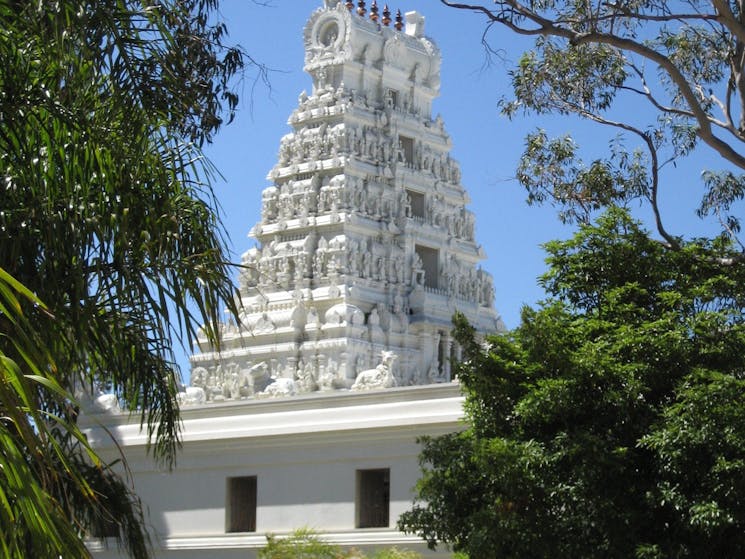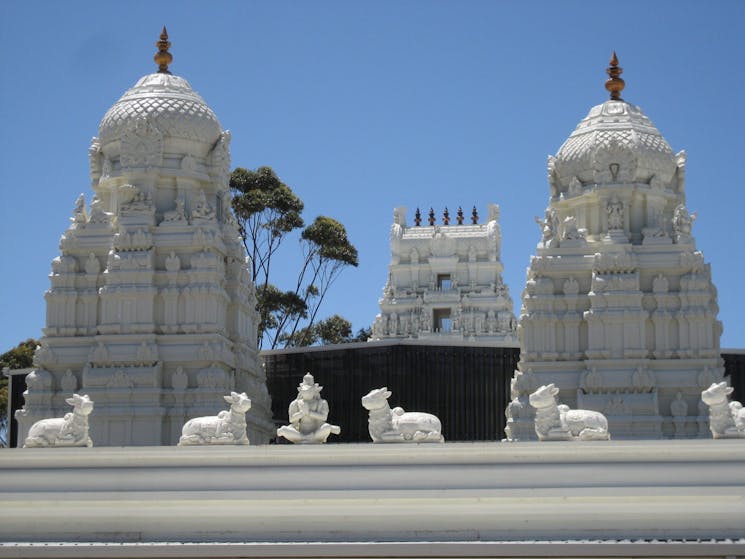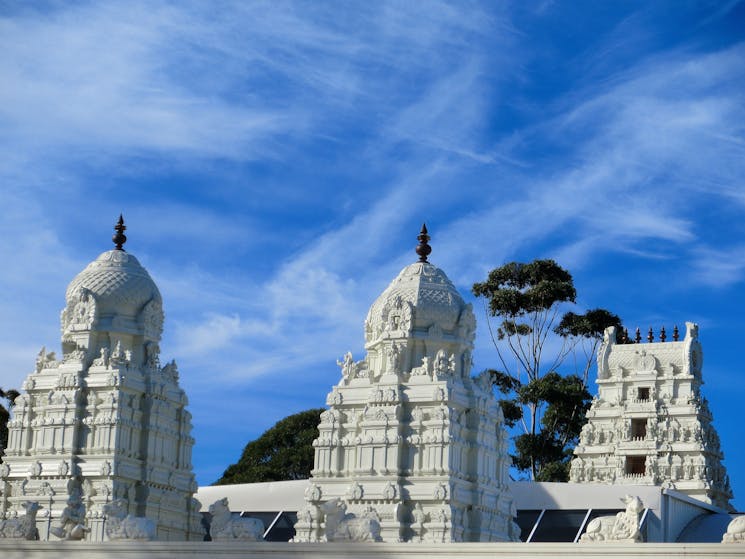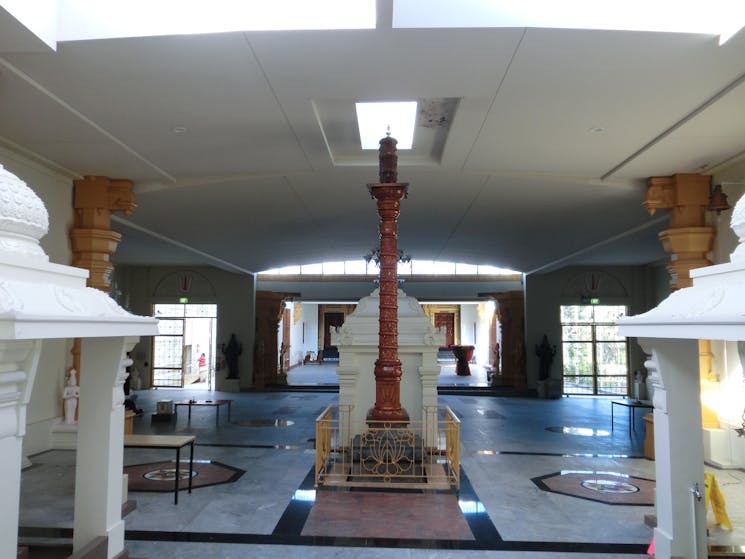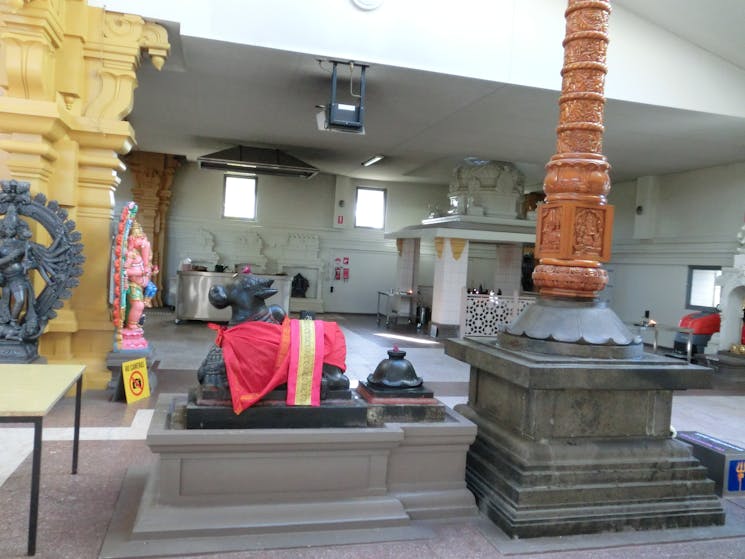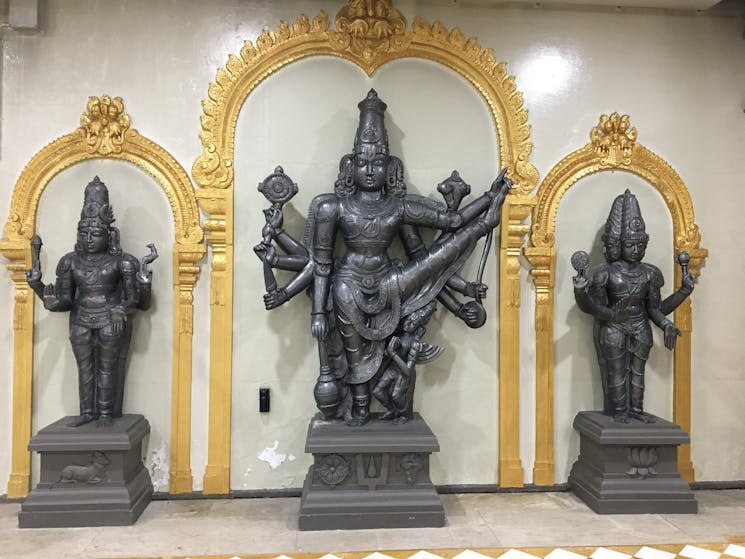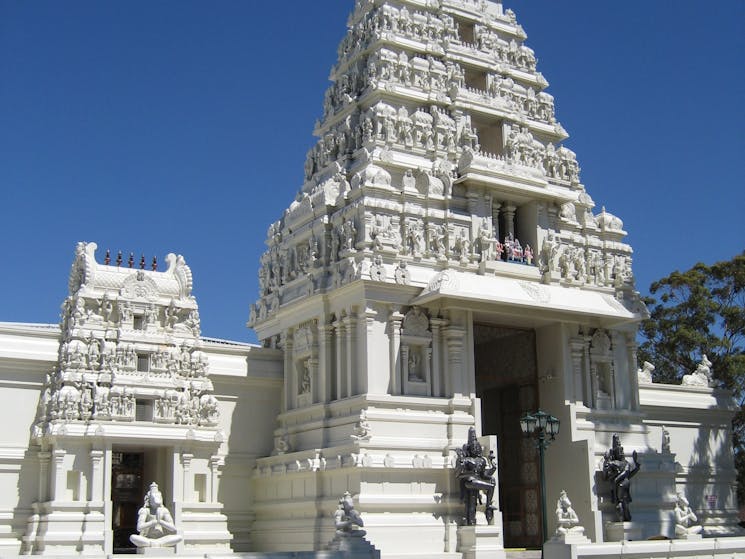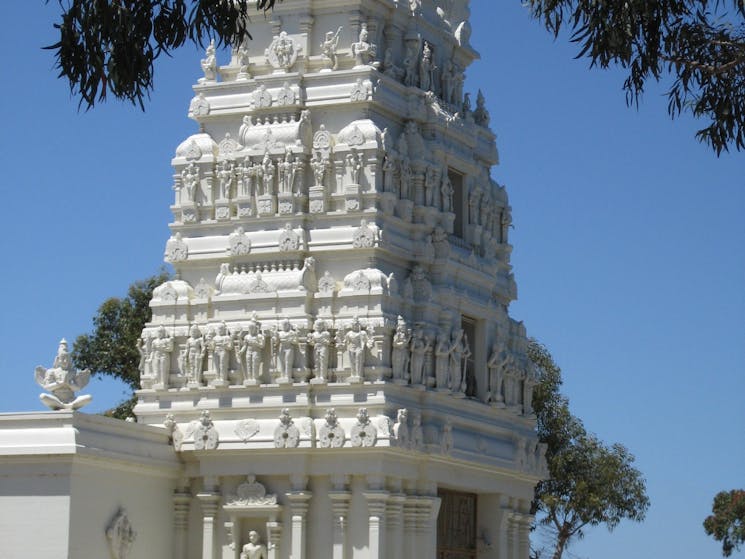 0

1

2

3

4

5

6

7

8

9
Sri Venkateswara Temple, Helensburgh
Overview
Sri Venkateswara Temple in Helensburgh NSW is Australia's first Hindu Temple built in the traditional style of Hindu Temple architecture. It stands as an outstanding example of Hindu Temple…
Sri Venkateswara Temple in Helensburgh NSW is Australia's first Hindu Temple built in the traditional style of Hindu Temple architecture. It stands as an outstanding example of Hindu Temple Architectural Excellence. Located in a bushland setting, it serves as an impressive local landmark.
The Temple has been listed as a heritage item by the NSW Office of Environment; Heritage for historical, aesthetic, social and reasons of rarity and representation in the Wollongong Region. Helensburgh is located on the route of Grand Pacific Drive Sydney to Wollongong and beyond, a 140 kilometre scenic coastal drive.
The Temple has been functioning since 1985. Whilst it serves as a major religious and sacred place for Hindus living in and visiting Australia, many non-Hindu visitors and tourists are also attracted due to the unique Hindu Temple architectural significance of the buildings and their iconic cultural status.