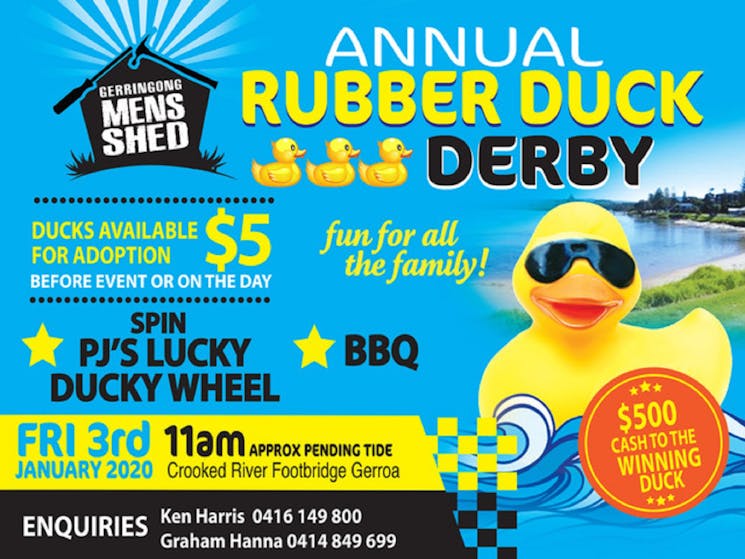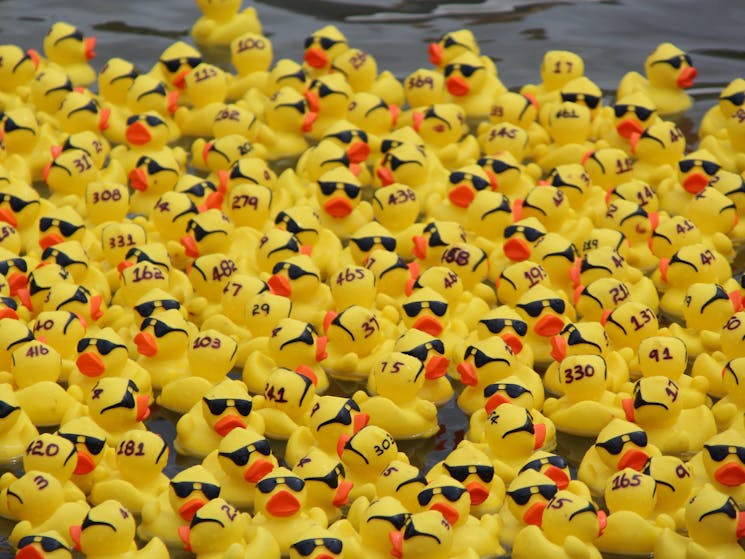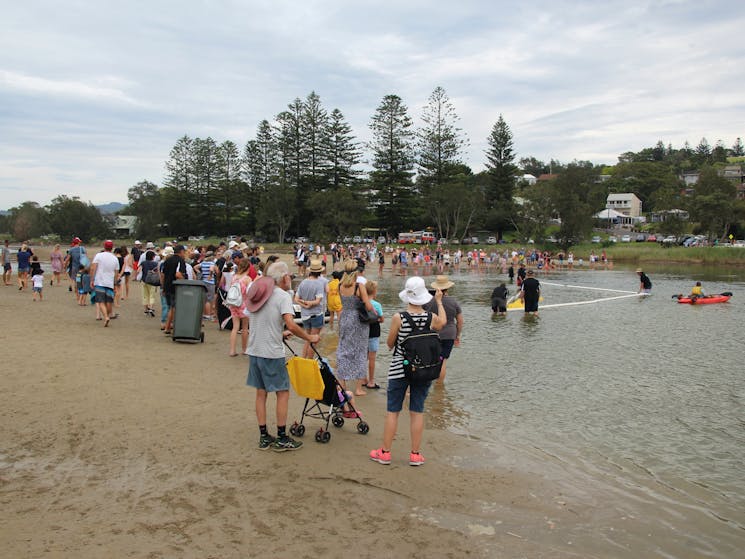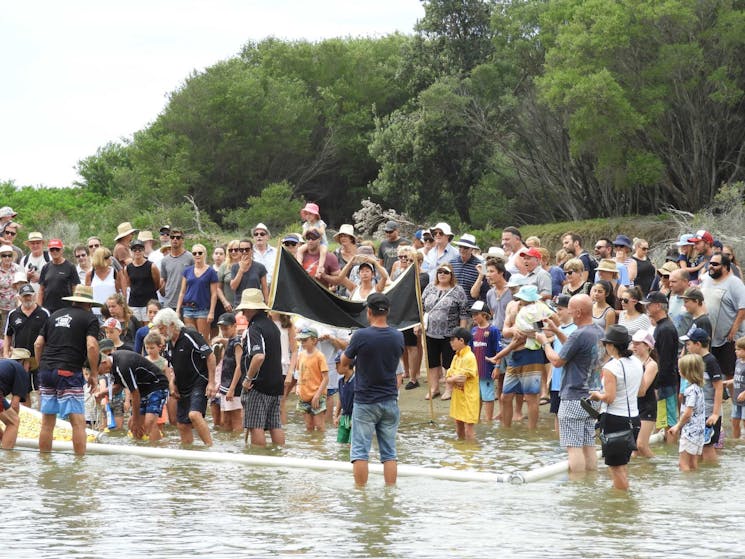 0

1

2

3

4
Gerringong Men's Shed Annual Duck Derby
Event dates to be confirmed: January 2021
Overview
*** Latest event details are yet to be confirmed *** Gerringong Men's Shed raise funds for men's mental health The Gerringong Men's Shed will be holding its annual Duck Derby on the 3rd of January…
Gerringong Men's Shed raise funds for men's mental health
The Gerringong Men's Shed will be holding its annual Duck Derby on the 3rd of January 2020 at the footbridge adjacent to the Crooked River, Gerroa.
This is a fantastic family day out with races being run prior to the noon pending tide, so they urge everyone to get in early as tickets will go very quickly, also there will be a barbecue sausage sizzle and soft drinks available, plus Peters Lucky Ducky Wheel which is a big hit with the children.
Join them in the race by adopting a duck at AUD5 each, giving you a chance to have the winning Duck, and the prize will be presented on the day. A Big thank you to Bendigo Bank for Sponsoring their Derby race this year and looking forward to continuing the relationship into the future.
All money raised will help them to fund improvements to provide a place for men's mental health and wellbeing in the local community, so come along for a great day out, cheer your duck to the finish line and win yourself a great prize!