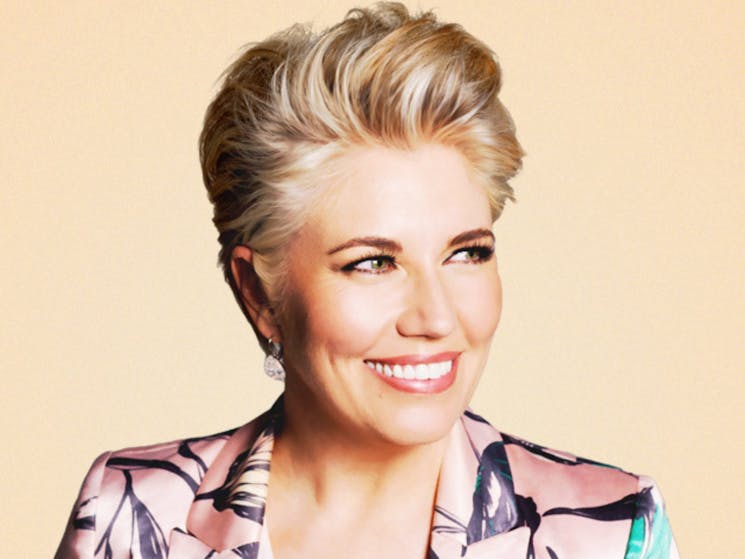 A Farewell to Doris starring Melinda Schneider
Friday 14 May 2021
Overview
Following the recent passing of the legendary Doris Day, acclaimed Australian singer Melinda Schneider pays tribute to her childhood idol in A Farewell To Doris, performing all of Doris' timeless…
Following the recent passing of the legendary Doris Day, acclaimed Australian singer Melinda Schneider pays tribute to her childhood idol in A Farewell To Doris, performing all of Doris' timeless hits, including Que Sera, Sera, Sentimental Journey, Everybody Loves a Lover and Secret Love, backed by the wonderful Young At Heart Orchestra.
A nostalgic concert celebration of a remarkable life. Melinda's love affair with Doris Day started when she saw Calamity Jane when she was just eight. "I thought she was the best of everything a woman can be, and when I grew up I wanted to be just like her," Melinda says. "Whenever I revisit some of her old movies, I'm transported back to that place, a place of happiness and pure joy."
In 2010, Melinda released the acclaimed tribute album Melinda Does Doris – A Tribute to Doris Day, which debuted at #1 on the ARIA Jazz and Blues chart, remaining there for nine weeks. The following year, Melinda starred in her own hugely successful original theatre show, DORIS, Doris Day – So Much More Than the Girl Next Door, which she wrote with David Mitchell of Dusty/Shout fame. The show played to packed houses across the country, including a sold-out show at the Sydney Opera House Concert Hall in 2012.
Treat yourself to a VIP ticket to receive exclusive special extras!