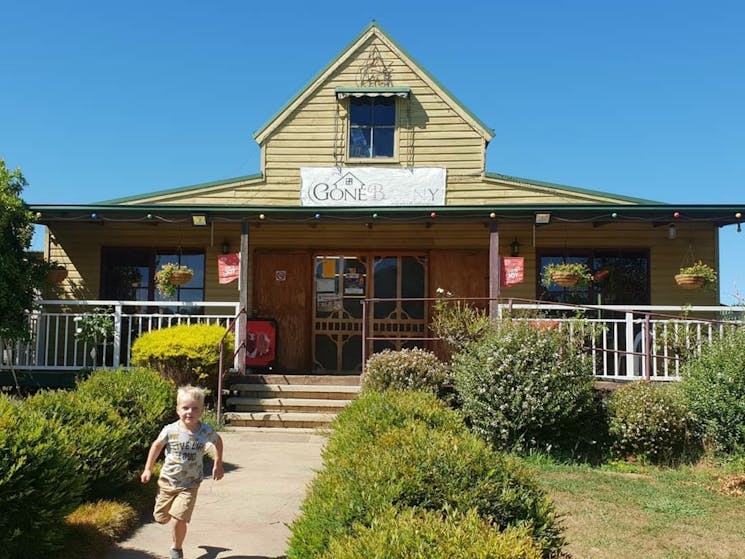 Gone Barny - Nursery, Eucalyptus and Cafe
Overview
Only moments from the end of the Tumbarumba to Rosewood Rail Trail, Gone Barny is a wonderful family run nursery and café. Just off the Wagga Road, and serving coffee, amazing milkshakes, meals and…
Only moments from the end of the Tumbarumba to Rosewood Rail Trail, Gone Barny is a wonderful family run nursery and café. Just off the Wagga Road, and serving coffee, amazing milkshakes, meals and snacks, you're invited to wander through and browse the giftware, plants, fabric, and local eucalyptus products.
Gone Barny is the perfect place to rest and refuel after enjoying the 21km Rail Trail, with friendly staff and great service on offer.
Open 7 days, pop in soon and be delighted by Gone Barny.