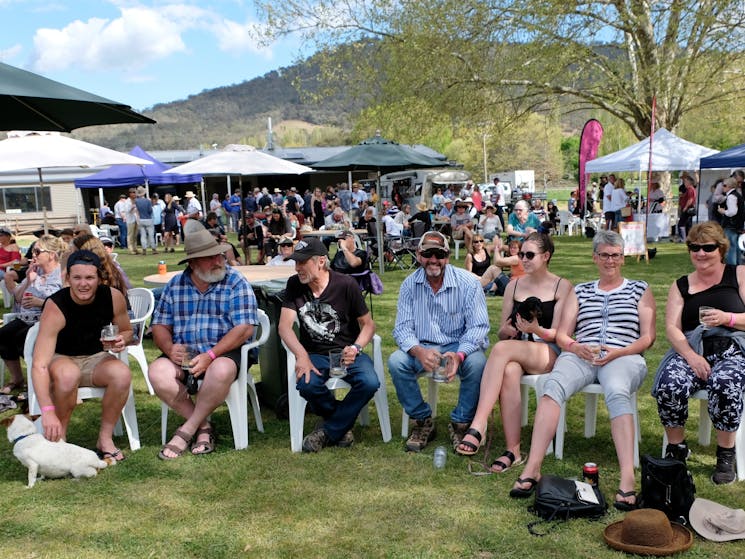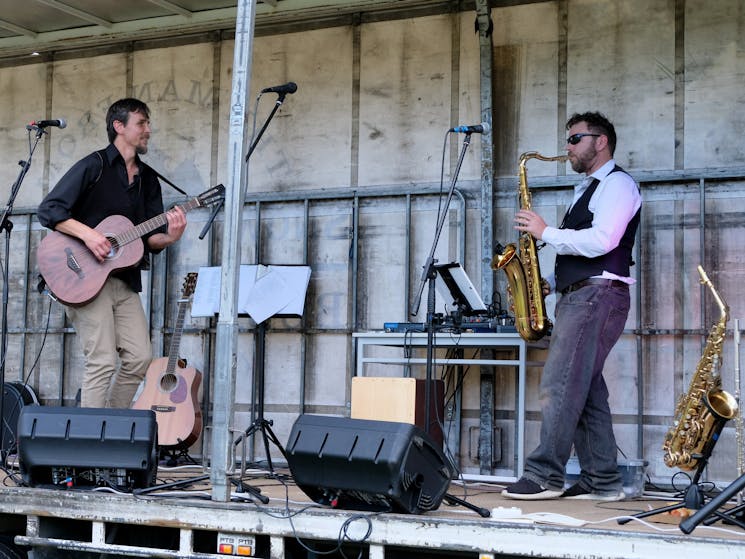 0

1

2

3

4
Jamming at Jingellic
Saturday 10 October 2020
Overview
Jamming at Jingellic is social and sensory stimulation for this remote rural community and visitors to the picturesque region: it serves as an enticement to visitors to experience Upper Murray…
Jamming at Jingellic is social and sensory stimulation for this remote rural community and visitors to the picturesque region: it serves as an enticement to visitors to experience Upper Murray produce, hospitality and fabulous environment.
The event is staged on the Jingellic Showgrounds: gateway between Southern NSW and North East Victoria. The picturesque venue features huge historic plane trees which provide shade over sweeping green lawns, clear views to the gentle hills which surround Jingellic village and to the South, the Murray River sparkles and sings.
During Jamming at Jingellic the lawns will be dotted with marquees and food vans offering locally produced gourmet food, fine wines and boutique brews, there will be something to tantalise a discerning palate. An array of musicians will provide the soundtrack for the event.
There will be a display for those who appreciate art and creativity and a "show and shine" of fabulous vehicles and machinery to engage the mechanical minds.