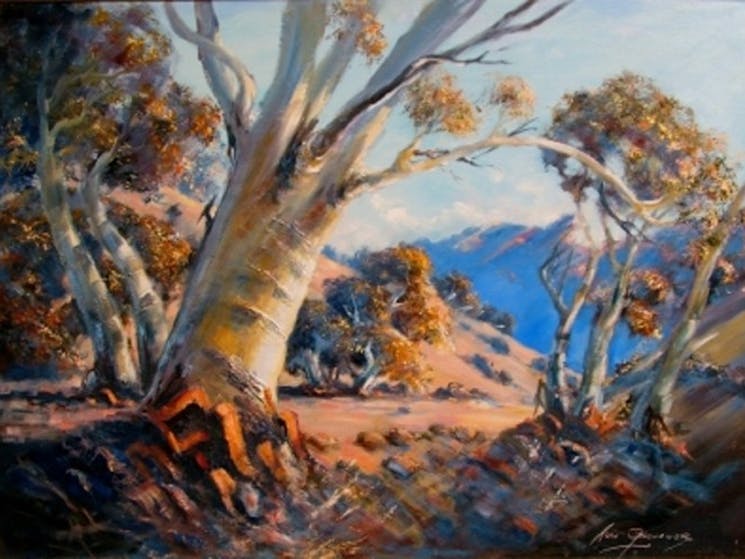 Kunama Snowy Mountains Centre for the Arts
Overview
Formerly the Kunama Gallery where, from 1972, Alan Grosvenor continuously displayed his work at his studio. Alan passed away in October 2012 and left behind a lifetime of beautiful landscapes that…
Formerly the Kunama Gallery where, from 1972, Alan Grosvenor continuously displayed his work at his studio. Alan passed away in October 2012 and left behind a lifetime of beautiful landscapes that depict aspects of the Snowy Mountains Region.
Renamed Kunama Snowy Mountains Centre for the Arts, the Gallery and surroundings will now showcase the work of artists, sculptors and authors. There is also be a permanent exhibition of Alan Grosvenor's work.
The Gallery is undergoing refurbishment and will re-open as soon as possible.