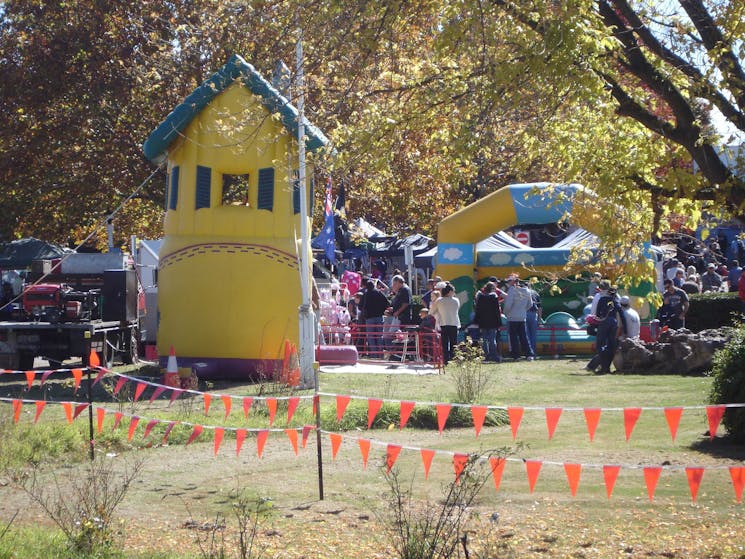 0

1

2

3
Adaminaby Easter Fair
Saturday 01 May 2021
Overview
Event has been cancelled for 2020 due to COVID-19 restrictions. They hope you can join them in Easter 2021. Held every Easter Saturday, the Adaminaby Easter Fair is a fantastic day of fun for the…
Event has been cancelled for 2020 due to COVID-19 restrictions. They hope you can join them in Easter 2021.
Held every Easter Saturday, the Adaminaby Easter Fair is a fantastic day of fun for the whole family. Highlights include market and food stalls, a visit from the Easter Bunny, dog high jump, tug-of-war, pie-eating (adults) and watermelon-eating (kids) competitions and the famous Wacky Quacky Duck Race with AUD1,000 in prize money on offer.
There will be scones with jam and cream at the CWA hall, a kids' zone for the littlies, a wood auction, live music and much more. It's all happening on the main street in Adaminaby.