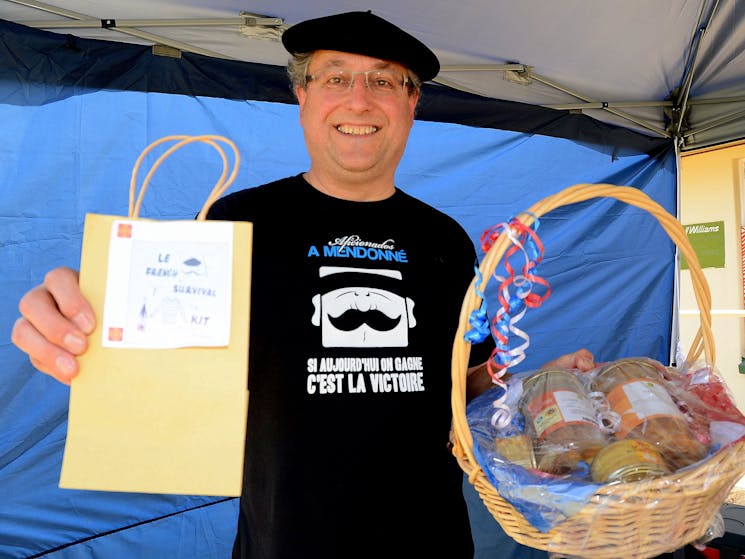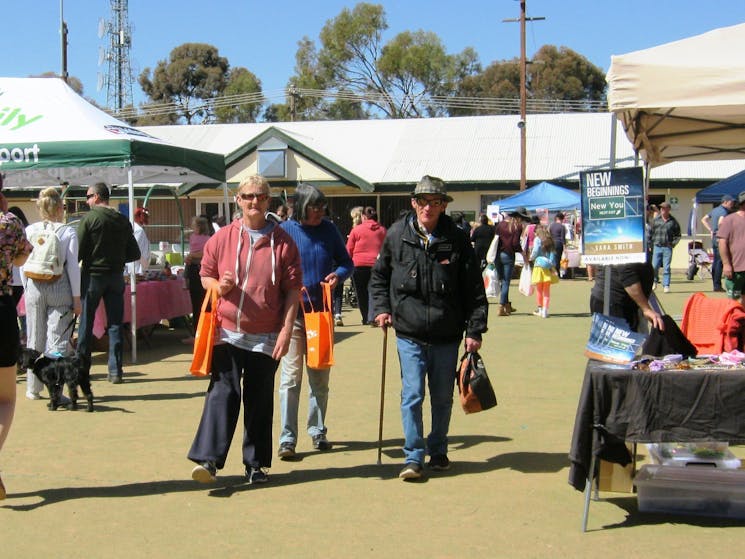 0

1
Broken Hill Community Markets
Saturday 14 November 2020 (MONTHLY event)
Overview
Broken Hill Community Markets occur on the second Saturday morning of each month, March to November, and in December they have a Twilight Market after the Christmas Pageant. Regular stalls offer…
Broken Hill Community Markets occur on the second Saturday morning of each month, March to November, and in December they have a Twilight Market after the Christmas Pageant.
Regular stalls offer delicious food like freshly barbecued egg and bacon rolls, sausage and onion sangers and steak sandwiches. They have Cora's Asian spring rolls, dim sims and fried rice, Carol's gluten-free and dairy-free cup cakes, Liz's handmade chocolates, the Scout's doughnuts, with Pauline's homemade cakes, jams, pickles and chutneys. Alain the 'French Foodie Frog' sells his imported gourmet duck and pork dishes from south western France, and Tippy sells delicious Thai curry puffs and satay chicken wings.
The browsers can check out the stalls full of old wares and collectables, art and craft stalls, Josie's hand-made cards, minerals from the Broken Hill region and Julie's hand made jewellery.
Occasional stalls offer Menindee fruit and vegetables, quandong sauces and pies, clothing and plants. The Saltbush Evangelical Church crew will engage and entertain you.
The Markets are a short walk from Broken Hill's main Argent Street; the Centre for Community is at 200 Beryl Street opposite Aruma Lodge. The Community Market is held in the grounds of the Centre and in Sturt Park.
Caters for people with sufficient mobility to climb a few steps but who would benefit from fixtures to aid balance. (This includes people using walking frames and mobility aids)
Caters for people who use a wheelchair.