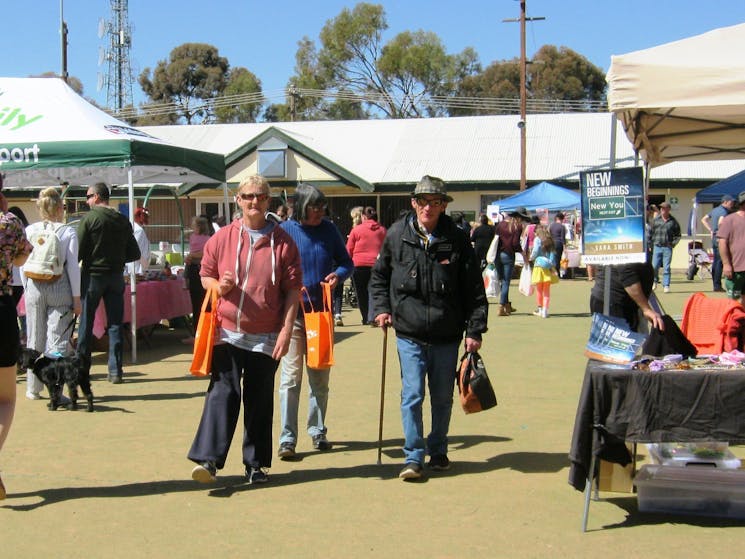 0

1
Broken Hill Community Markets
Saturday 09 October 2021 to Saturday 13 November 2021 (MONTHLY event)
Overview
Broken Hill Community Markets are held on the second Saturday morning of each month, March to November. Browsers can check out stalls which are predominantly art, craft, old wares, collectibles,…
Broken Hill Community Markets are held on the second Saturday morning of each month, March to November.
Browsers can check out stalls which are predominantly art, craft, old wares, collectibles, minerals, jewellery, skincare, bath time and food.
Visitors will find great souvenirs amongst the offerings of our vibrant craft community.
Community Markets are held in the grounds of the Centre for Community, a short walk from Broken Hill's main Argent Street. The Centre is at 200 Beryl Street on the edge of Sturt Park.