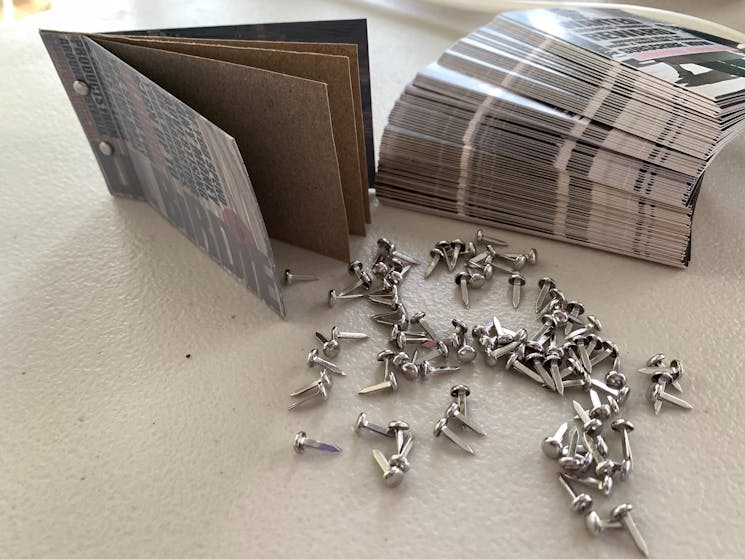 Upcycled business card mini-books
Monday 16 August 2021 to Thursday 19 August 2021 (DAILY event)
Overview
Ever wondered what to do with that box of outdated business cards you can't bring yourself to throw out? These simple yet powerful mini books are the answer you seek. Artists Heather Matthew and…
Ever wondered what to do with that box of outdated business cards you can't bring yourself to throw out?
These simple yet powerful mini books are the answer you seek.
Artists Heather Matthew and Samantha Tannous will show you the techniques you need to start production of your own artist books, zines, tiny novels, photo books, comic books or whatever takes your fancy.
There's no need to dig out that dusty old box of cards! They have collected everything you need to make a book (or three!) each weekday during their exhibition, Occupy, at the Small Works Gallery in Murwillumbah.
Customise your mini-book "covers" with a variety of decorative and design techniques, add a few 'pages' – we've used old envelopes, supermarket receipts, hand-drawn illustrations… you name it – then bind the whole lot together with a couple of split pins.
They guarantee you'll want to make more of these at home.