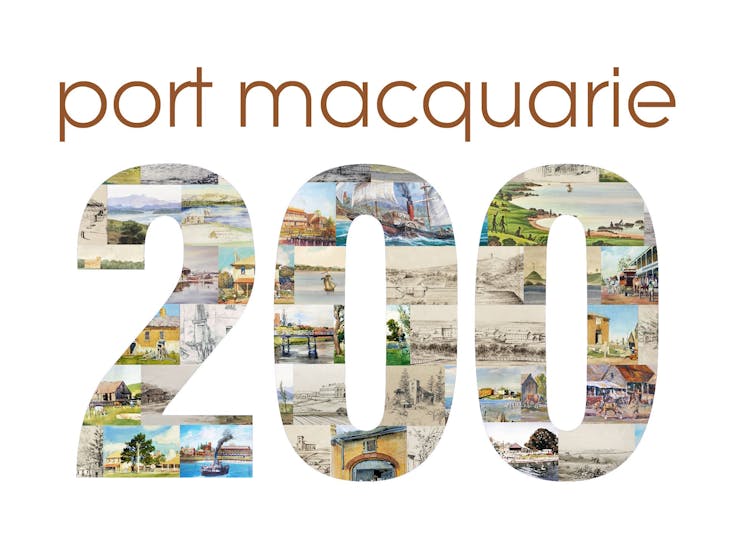 Port Macquarie 200 by local historian and art specialist David Martin
Saturday 17 April 2021 to Sunday 18 April 2021
Overview
In April of 2021, Port Macquarie celebrates its 200 birthday! It was established by the British in 1821 as a convict camp - only the third settlement on the mainland, after Sydney and Newcastle. …
In April of 2021, Port Macquarie celebrates its 200 birthday! It was established by the British in 1821 as a convict camp - only the third settlement on the mainland, after Sydney and Newcastle. Port Macquarie 200 profiles the contributions of seven artists who chose Port Macquarie as their subject during the course of two centuries.
A few of the significant features of Port Macquarie captured in the artworks still remain, but most are long gone. This is an historical journey, as much for Australian European-style of art itself, as it is for the township. Adding to the expected artworks in oils and water colours are drawings in pencil, charcoal, ink and chalk as well as a fine example of an early aquatint created through the intaglio printmaking process.
Special inclusions are the very earliest artworks of Port Macquarie, a selection of sketches by the inspirational female figure Eirene Mort, and a series of previously unseen vibrant water colours painted by Sir Lionel Lindsay in 1916.
Port Macquarie 200 is organised by local historian and art specialist David Martin in celebration of Port Macquarie's 200th birthday.