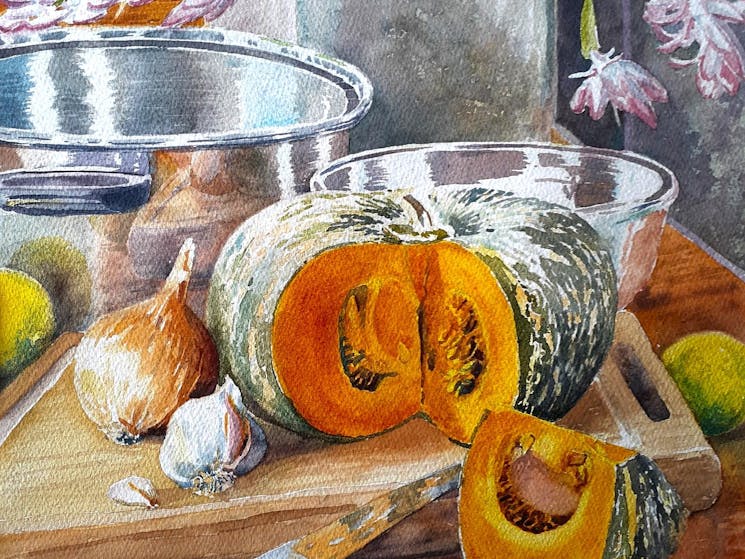 Food for Thought: Hastings Valley Fine Art Association
Saturday 24 October 2020 to Sunday 06 December 2020
Overview
Food for Thought is an exhibition by members of the Hastings Valley Fine Art Association, exploring and interpreting the idiom "Food for thought". With a world that has been turned upside down…
Food for Thought is an exhibition by members of the Hastings Valley Fine Art Association, exploring and interpreting the idiom "Food for thought".
With a world that has been turned upside down these contributing artists have had many 'an idea or issue to ponder'. The exhibition features a range of responses from political, spiritual, inspirational and observational using a variety of mediums and styles.
Hastings Valley Fine Art Association is an active and inclusive association which recently celebrated 30 years of practice. Its membership is drawn from Port Macquarie, Camden Haven and Wauchope areas.
Image credit: Anne Falkner, Potential Pumpkin Soup.
For more information on the Hastings Valley Fine Art Association visit their website
Maximum capacity 25 people, level two
Please practise good hygiene and use hand sanitiser provided
Practise social distancing, maintain 1.5 metres distance from others
Do not enter if you are experiencing flu like symptoms
Due to Government Regulations contact details are required to be collected and retained for 28 days