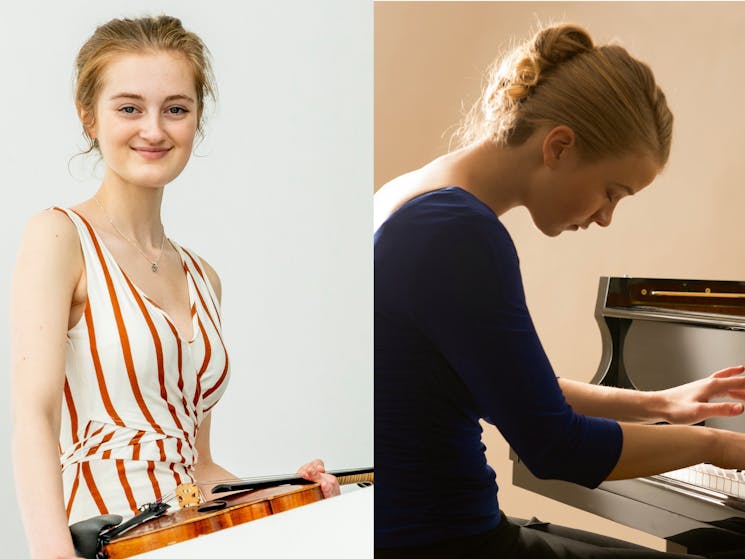 Wildschut & Brauss | Musica Viva Australia
Tuesday 21 November 2023
Overview
Not one new discovery, but two! Hiding in plain sight in the great halls of Europe, violinist Noa Wildschut and pianist Elisabeth Brauss make one of the most exciting musical partnerships heard in…
Not one new discovery, but two! Hiding in plain sight in the great halls of Europe, violinist Noa Wildschut and pianist Elisabeth Brauss make one of the most exciting musical partnerships heard in years, and Musica Viva Australia is thrilled to present their first Australian concerts.
Violin and piano is a classic combination, capable of both great intimacy and intensity – no wonder audiences and composers have loved it so much over the last two centuries (and counting). Melbourne's May Lyon throws her hat in the ring with a new work for the duo, adding a fresh voice to this grand repertoire. Noa and Elisabeth's musicality lights up the stage the way a meteor can spark through the night – a magical experience to be treasured forever.
Read more
Read less
Access and Inclusion Statement
Disabled access available, contact operator for details.