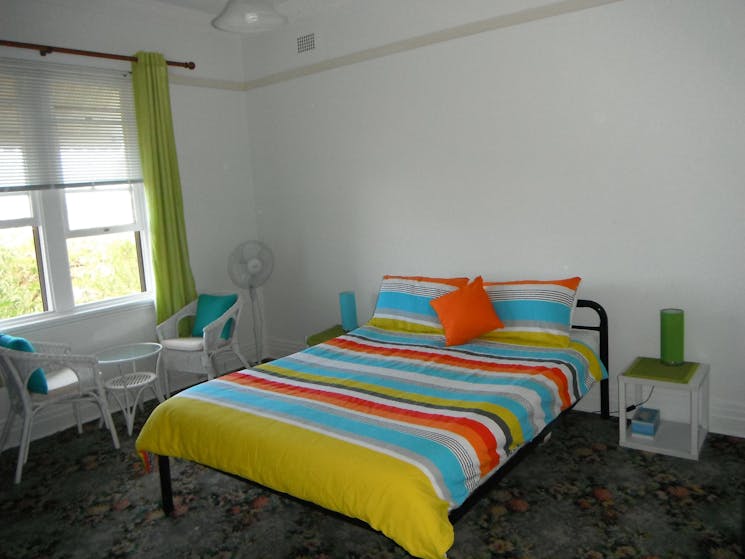 0

1

2
Stockton Beach House
Overview
Stockton Beach House is located at Stockton Beach, New South Wales. The house is 175 metres from the patrolled beach and a three minute ferry ride from Newcastle central business district. The…
Stockton Beach House is located at Stockton Beach, New South Wales. The house is 175 metres from the patrolled beach and a three minute ferry ride from Newcastle central business district.
The house sleeps 14 guests in four bedrooms. There are two queen beds, a double bed, and eight single beds. Two rooms sleep two people, and two rooms sleep five people.
The house is less than 200 metres away from the Stockton SLSC. The tennis court is 25 metres away, and the fully licensed Stockton Bowling Club is just 70 metres from the house.
There are three highly ranked golf courses nearby - Newcastle Golf Course five kilometres, Pacific Dunes (Medowie) 20 kilometres, and Horizons Golf Course (Salamander Bay) 43 kilometres.
At Stockton you can surf, board ride, stand up paddle board, fish, bike ride. Nearby you can go four wheel driving, wine tasting, horse riding, and tobogganing.