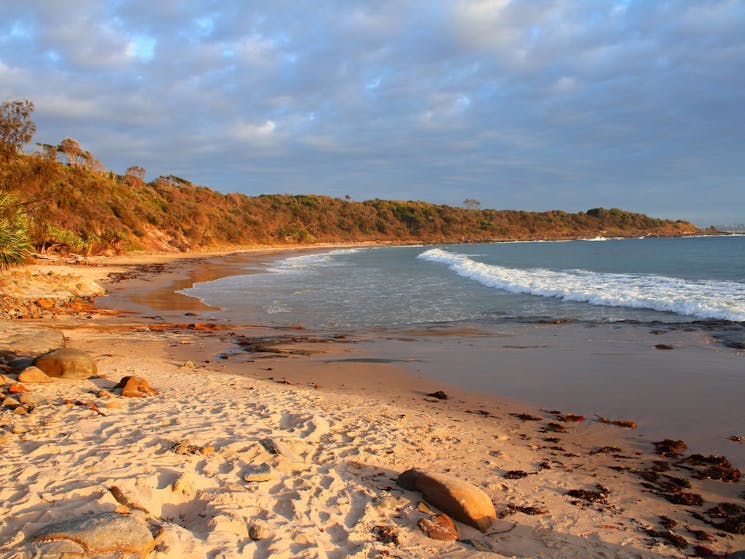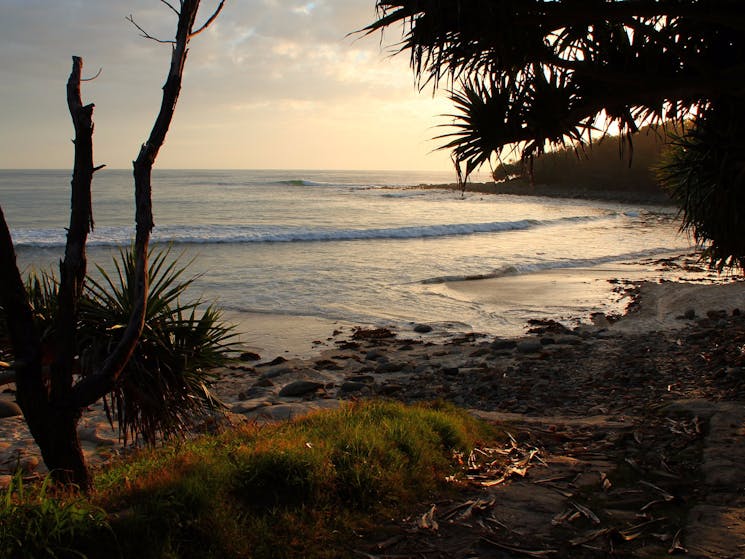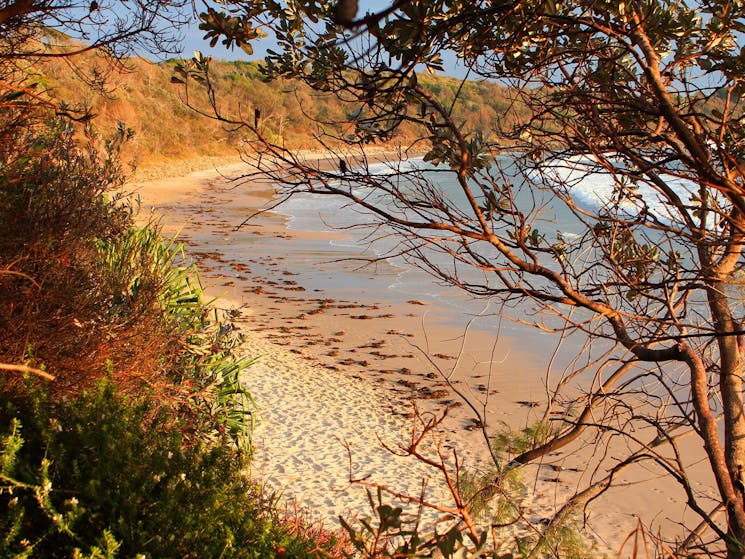 0

1

2

3
Spooky Beach
Overview
Out off the southern point lies the occasionally fearsome reef/point break known as "Spooks" – a wave of consequence suited to crusty local warriors. Inside the bay, Spooky Beach is a picture of…
Out off the southern point lies the occasionally fearsome reef/point break known as "Spooks" – a wave of consequence suited to crusty local warriors.
Inside the bay, Spooky Beach is a picture of North Coast tranquillity. Pandanus-strewn shoreline, driftwood, small boulders, gentle (most of the time) shore break, the sun shining off the Pacific like a million crushed diamonds, waves folding off Green Point to the south.
Spooky (or Spookies) is also the start point for a ripper little expedition: you'll find a little track just off the south side of the beach. It leads up towards the point. Follow it around and you'll come to the Blue Pool. The Blue (and Green) pools were once quarries when mining took place in these parts (can you imagine?) and they've now filled up with ground water.
Nothing about Spooky is spooky in the slightest… except for the Bunyip that lives in the Blue Pool*. No-one who has met the Bunyip has lived to tell the tale.
*Not true