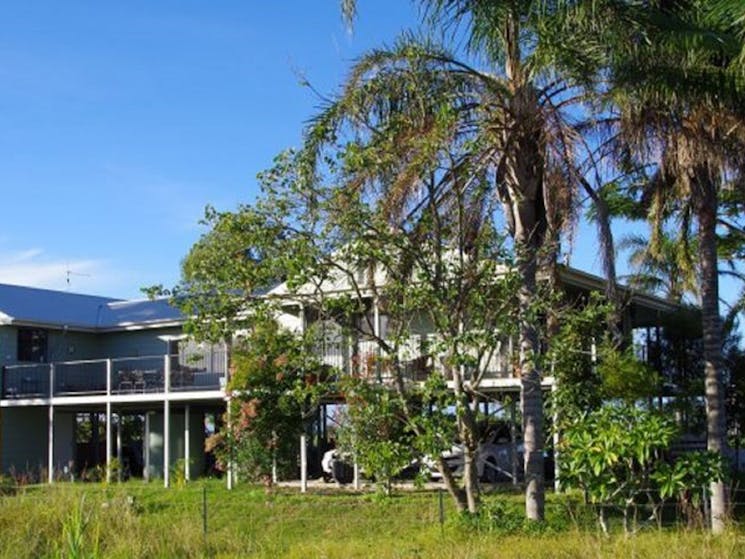 Squeakygate Retreat Bed and Breakfast
Overview
Squeakygate Retreat is a new, purpose built Bed and Breakfast designed to be a getaway for couples, families and small groups. It's all about chilling; doing precisely what you need to do to relax…
Squeakygate Retreat is a new, purpose built Bed and Breakfast designed to be a getaway for couples, families and small groups. It's all about chilling; doing precisely what you need to do to relax and unwind. There is a library, televisions, DVD collection, surround sound system, free Internet access and a complimentary bottle of bubbly on arrival.
There are no near neighbours, no noise, no stress; just watch the mighty Clarence flow by at your doorstep here at Ashby in Northern NSW, just 10 minutes off the Pacific Highway.
There's gorgeous views, bird life, kangaroos and wallabies, great fishing out the front, great food and you're in 20 minutes driving distance of the beautiful beaches of Yamba.
Squeakygate is pet friendly. You are welcome to bring your pet, so long as the animal(s) is/are well behaved. The owners have two staffies themselves. Friendly staff are always happy to serve you.