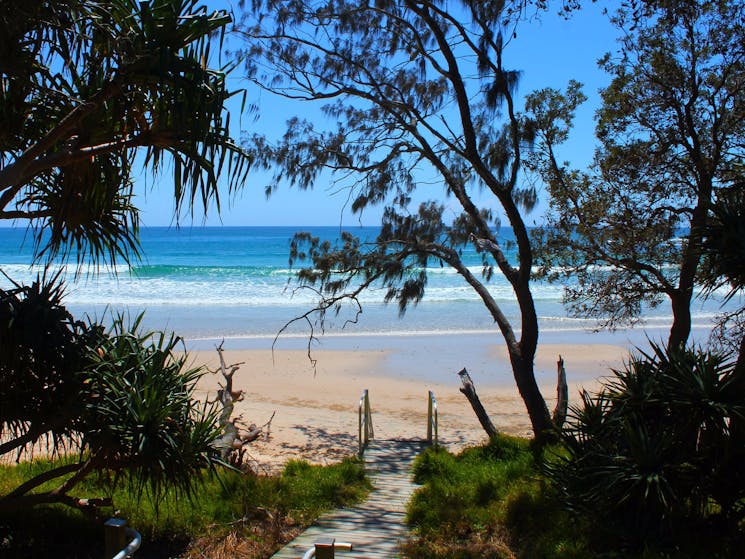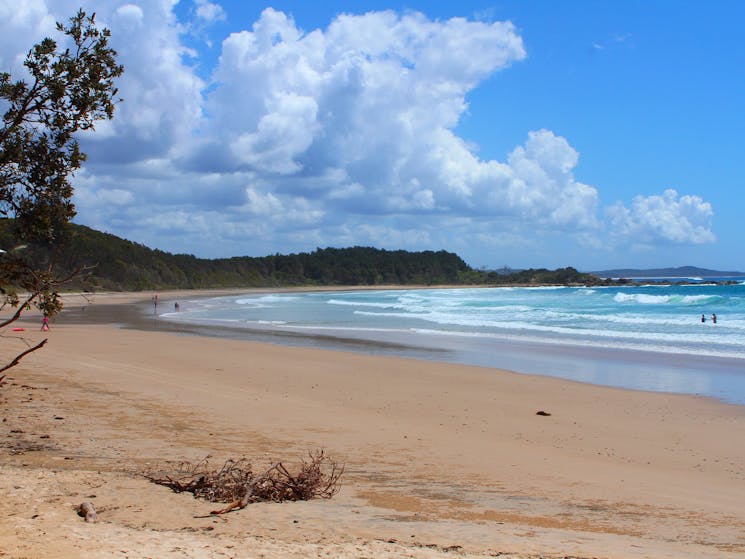 0

1

2

3
Minnie Water Beach
Overview
Good things come in small packages and Minnie Water is an absolute gem of a beach village! Minnie's actually been settled for ages – it's one of the older fishing settlements on the coast, due to…
Good things come in small packages and Minnie Water is an absolute gem of a beach village!
Minnie's actually been settled for ages – it's one of the older fishing settlements on the coast, due to good anchorage in the shelter of the southern reef, and the presence of permanent water which drains across the beach (hence the name)
The beach is over a kilometre long and essentially consists of two parts. The northern half, up towards Rocky Point, cops the force of the ocean (and the associated thrills and dangers of the surf zone), whereas the southern half lies sheltered by the reef, and is used to launch fishing boats.
There's a reserve towards the north end opposite the store, which contains a hall, toilets, picnic area and the Minnie Water SLSC, (the beach is patrolled through the summer holidays) and a vehicle beach access track.