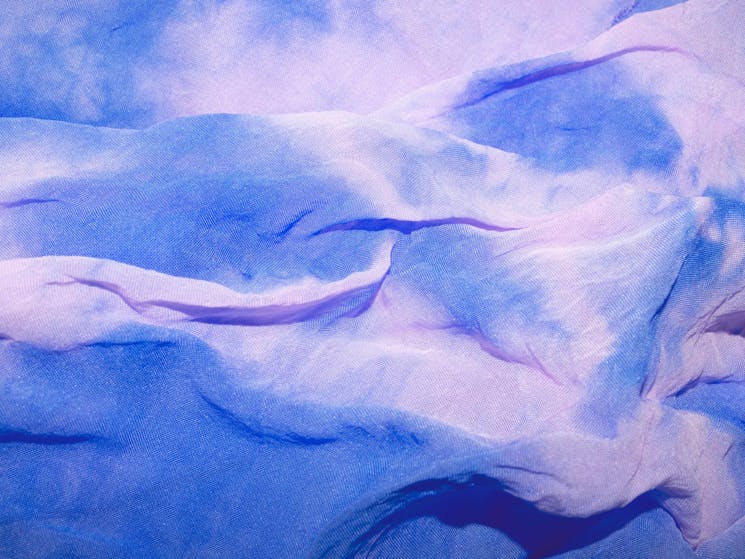 Shibori and Dyeing with Indigo with Kerrie Bowles
Saturday 20 March 2021
Overview
Join Kerrie for one of the most popular workshops in the Studio. Indigo has been used as a dye substance for centuries and traditional ways of using it are still practised around the world. Shibori…
Join Kerrie for one of the most popular workshops in the Studio. Indigo has been used as a dye substance for centuries and traditional ways of using it are still practised around the world.
Shibori is the technique of folding, wrapping and tying to create beautiful designs in dyed fabrics and other materials.
In this workshop, you will learn a little about the history of indigo and shibori, and gain experience using this beautiful dye. Students will begin the day by experimenting with various ways of creating a pattern on cloth and then go on to make a beautiful silk scarf ready to take home and wear at the end of the day.
Bring your sense of adventure and readiness to learn.
This workshop is suitable for beginners and for those with some experience.