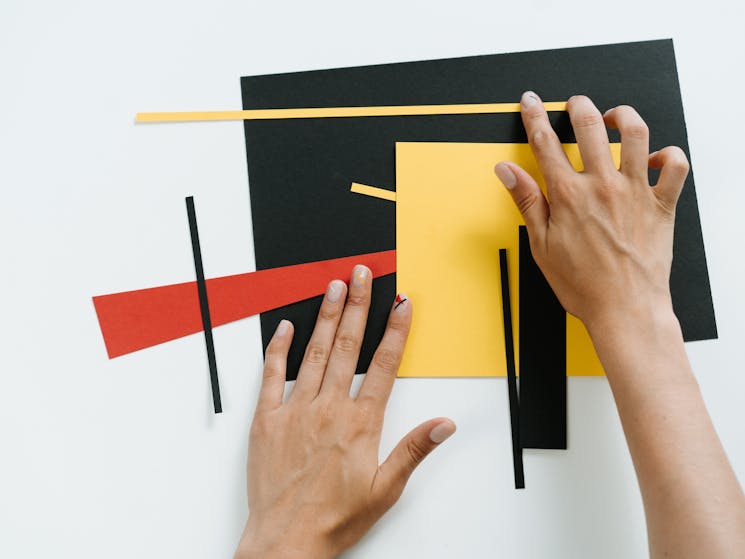 Exploring Collage With Kerrie Bowles
Saturday 10 April 2021
Overview
Collage is an exciting and diverse art form which includes cut and paste, digital work, assemblage, mixed media, photomontage and so on. Cut and past - or more formally known as analogue - collage…
Collage is an exciting and diverse art form which includes cut and paste, digital work, assemblage, mixed media, photomontage and so on.
Cut and past - or more formally known as analogue - collage artists around the world us a wide range of materials to create their work - old and new papers from books, magazines, journals, etc; paper ephemera, photographs, book covers, cardboard, old packaging and so on.
Join Kerrie and explore the world of analogue collage. Students will start the day looking at layering and transfer techniques selecting papers, glues, designing collages, altering papers, creating a story and so much more.
At the end of the day you will go home with a range of technique samples, a small collage and a collage on board.
Students will be encourage to bring along images and papers to make their work more personalised. This workshop is suitable for anyone who has an interest in using collage as a means for creating art or to add to other projects such as journaling and bookmaking.