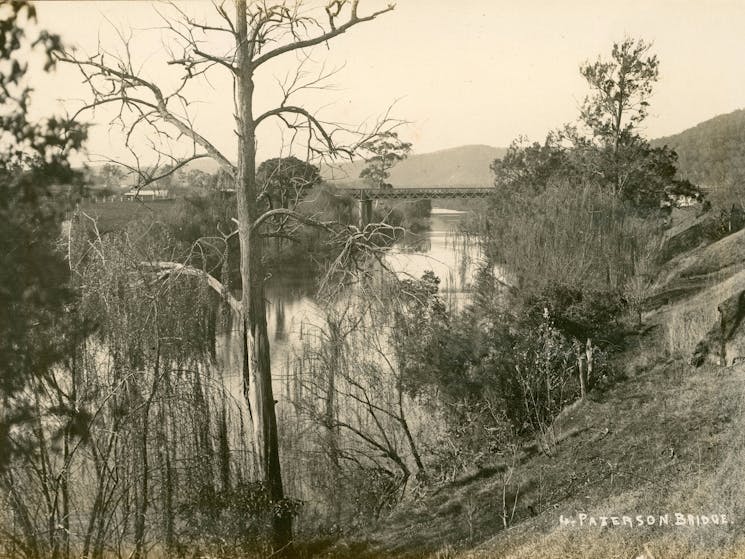 0

1
Paterson Bridge
Overview
The iron lattice bridge over the Paterson River, south of Paterson was built in 1887. Despite the dominance of timber bridges in the area, there were rivers whose sizes and flood histories required…
The iron lattice bridge over the Paterson River, south of Paterson was built in 1887. Despite the dominance of timber bridges in the area, there were rivers whose sizes and flood histories required much larger spans in order to maximise the clear waterway. From 1870 to 1893 lattice bridges from England and Belgium were the choice for these major bridges for both road and rail.
There are five bridges of this type in the Hunter Region .... this one over the Paterson River and four over the Hunter River.
There were only two styles built. Up until 1876 the bridges were deep and had vertical ends, then J.A. MacDonald revised the design and produced a shallower depth and introduced graceful curved ends, as was the case with the Paterson Bridge.
The bridge replaced a punt that went across the river slightly upstream.
Source: RTA, Historic Bridges of the Hunter Valley and photos courtesy of Paterson Historical Society.