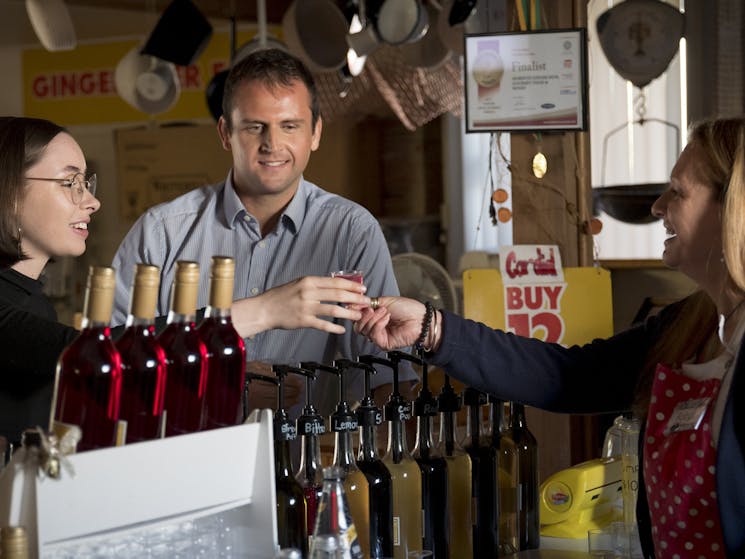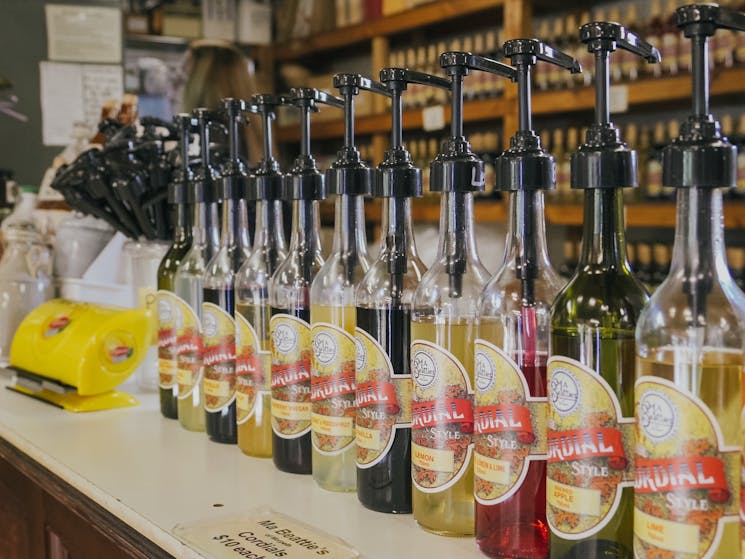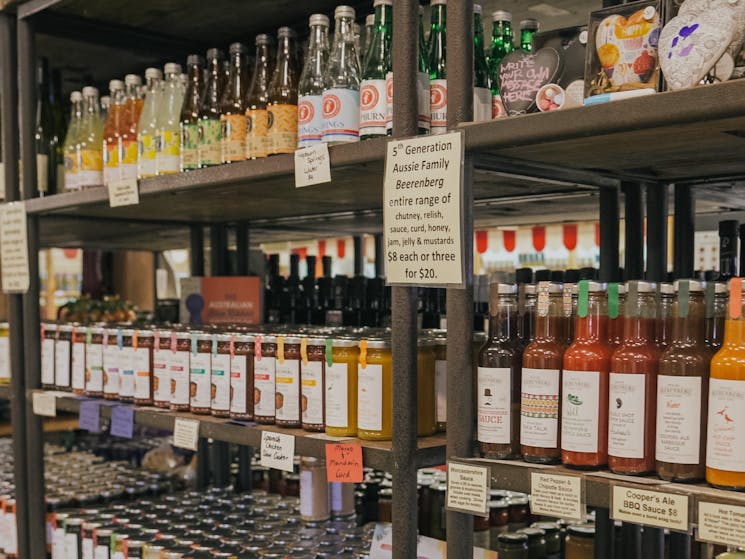 0

1

2

3
Morpeth Ginger Beer and Gourmet Foods
Overview
Here's Cheers! As you taste Ginger beer, just like grandma used to make, brewed on the premises at Morpeth Ginger Beer Factory. Using old fashioned equipment, watch as your cordial is brewed and…
Here's Cheers! As you taste Ginger beer, just like grandma used to make, brewed on the premises at Morpeth Ginger Beer Factory.
Using old fashioned equipment, watch as your cordial is brewed and stirred by hand, bottled just four at a time, labelled individually and packed into cartons ready to deliver to your door.  Taste the finished product, there are 12 other fruit flavours to try as well, such as Portello, raspberry, Mango/Orange, Bitter Lemon Lime, Passionfruit.
There are also over 150 varieties of homemade jams, pickles, chutneys and honey. Have a taste of them all and also re-live some memories by reminiscing over lollies from your childhood and delicious fudge in nearly a dozen flavours.