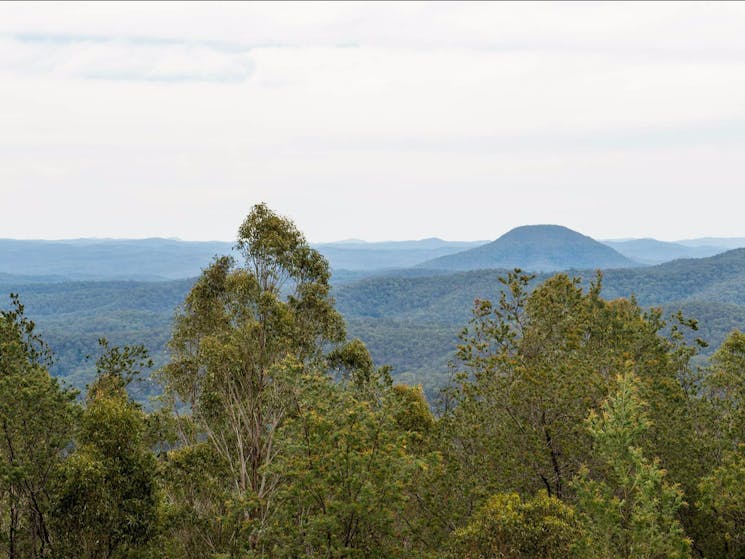 Mount Yengo lookout
Overview
Experience views to the north and west over Yengo and Wollemi wilderness areas following a short, steep hike to Mount Yengo lookout. Start at the beginning of Yango walking track, where the track…
Experience views to the north and west over Yengo and Wollemi wilderness areas following a short, steep hike to Mount Yengo lookout.
Start at the beginning of Yango walking track, where the track will lead you 1km to the lookout. It takes about 15 minutes to hike the path, but you'll be able to stare out and imagine what this part of the country looked like hundreds of years ago. There's no sign of development in any direction, no crowds, and no noise. If you like to capture nature at its best, don't forget to bring your camera.
The lookout is surrounded by rare velvet wattle, which blooms bright yellow in spring.
**To keep visitors safe ALL camping in NSW national parks now requires a booking. For day visitors, please plan ahead and visit outside of peak periods (11am and 2pm). Check park alerts and visit COVID-19 updates for more information before visiting any park – www.nationalparks.nsw.gov.au **