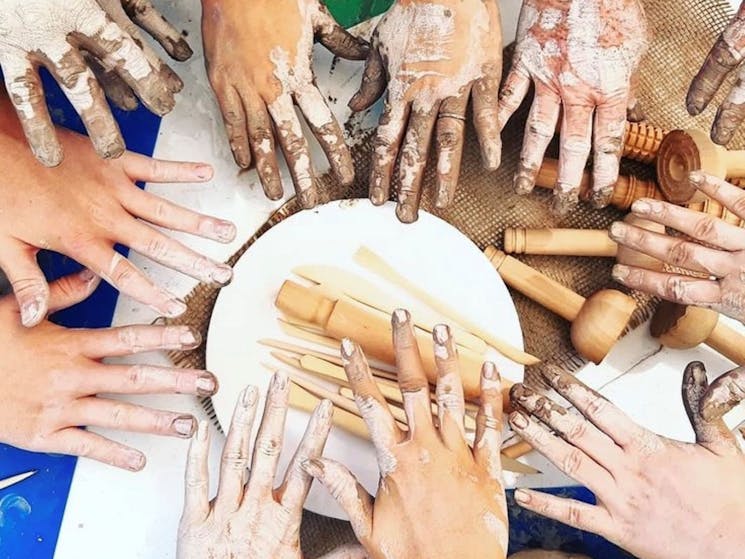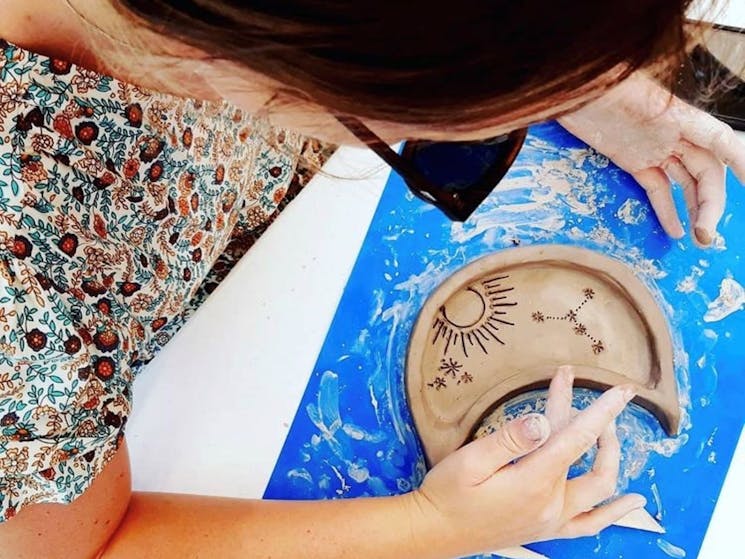 0

1
Clay Mates Dungog
Sunday 27 June 2021 (FORTNIGHTLY event)
Overview
This is an easy, fun workshop, without a lot of tuition! Bring yourself, or yourself and a friend, or a group.... it's up to you!! You will be supplied with a clay kit to play with! Clay is a…
This is an easy, fun workshop, without a lot of tuition!
Bring yourself, or yourself and a friend, or a group.... it's up to you!!
You will be supplied with a clay kit to play with!
Clay is a fabulous, fun, smooth textured product to work with, and the clay kits we provide from the small business operator, CROCKd, just hit the spot if you're happy to be a bit creative, but unsure of where your talents lie!
These creative kits have a focus on the journey, not the destination, and are designed to get you talking, having fun, and....hopefully, you make something interesting!!