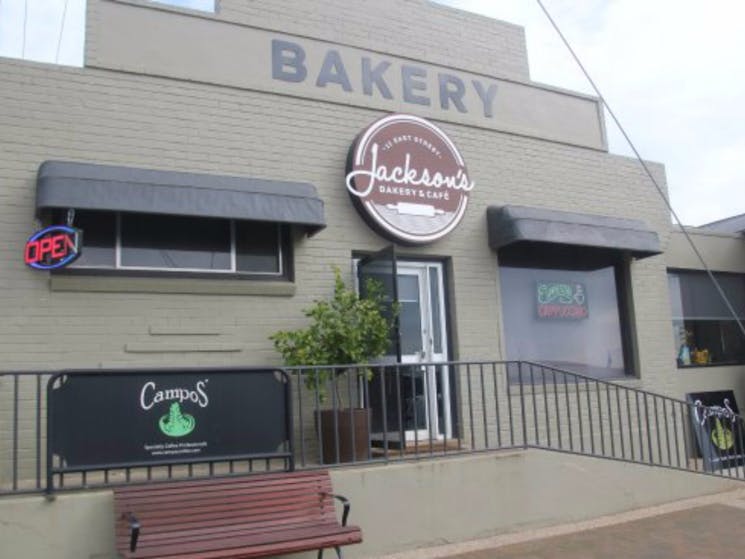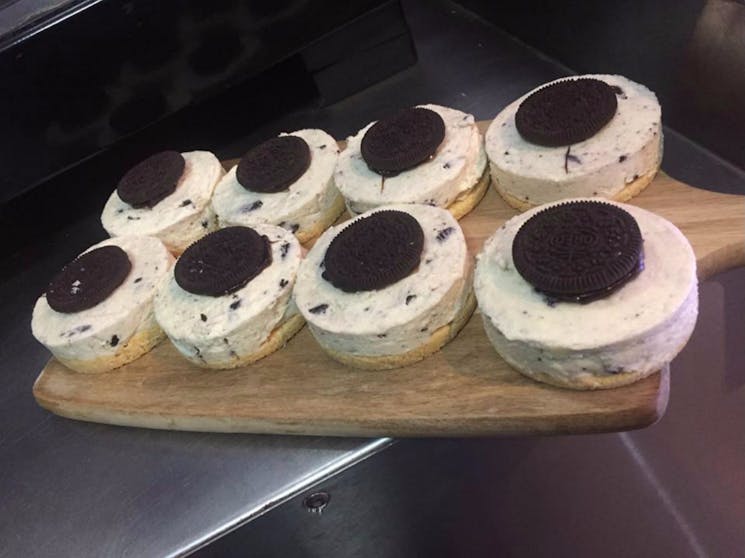 0

1

2
Jackson's Bakery and Cafe
Overview
Jackson's Bakery is a unique vintage style bakery located in rural New South Wales at Harden, a quaint country town with charm located in the Hilltops Food and Wine Region. Jackson's Bakery has a…
Jackson's Bakery is a unique vintage style bakery located in rural New South Wales at Harden, a quaint country town with charm located in the Hilltops Food and Wine Region.
Jackson's Bakery has a newly landscaped outdoor rustic courtyard with areas where you can relax and listen to the birds whilst eating the famous Jackson's pies and homemade treats.
Jackson's Bakery proudly serves Campos coffee.
Check out the new business adjoining the courtyard - The Ohana Collection.