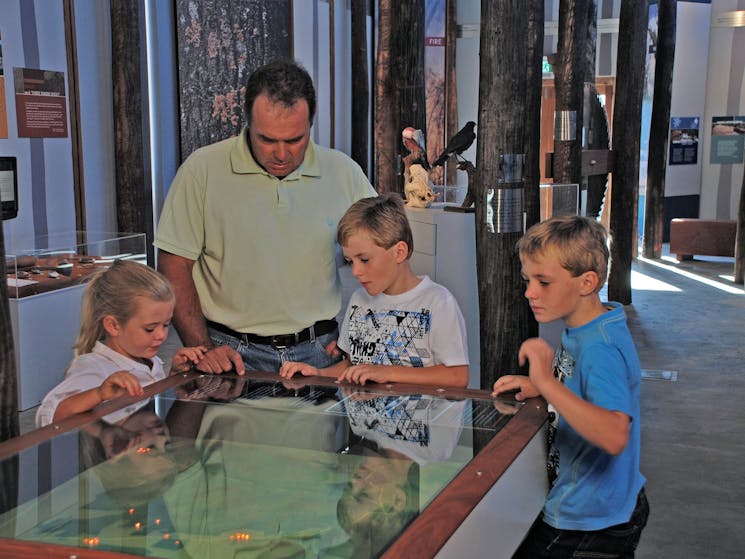 0

1
Pilliga Forest Discovery Centre
Overview
Pilliga Forest Discovery Centre is an architecturally designed, environmentally sustainable, multipurpose facility featuring the latest in interactive displays and technology. Managed by the…
Pilliga Forest Discovery Centre is an architecturally designed, environmentally sustainable, multipurpose facility featuring the latest in interactive displays and technology.
Managed by the National Parks and Wildlife Service and adjacent to their offices, the Discovery Centre incorporates a conference room available for after hours use by the community. The centre captivates visitors of all ages, helping them discover the hidden secrets of the Pilliga forest and the stories of yesteryear with a fun and entertaining exhibition. Your 'walk in the forest' reveals fauna, flora and Aboriginal cultural heritage - the Pilliga as you have never seen it before.
For further information about scenic drives, walks, birdwatching and attractions in the Pilliga Forest, contact the friendly staff at The Pilliga Forest Discovery Centre for maps and attraction listings to plan your itinerary.
Also available is accommodation in Baradine as well as good pub meals and cafés.