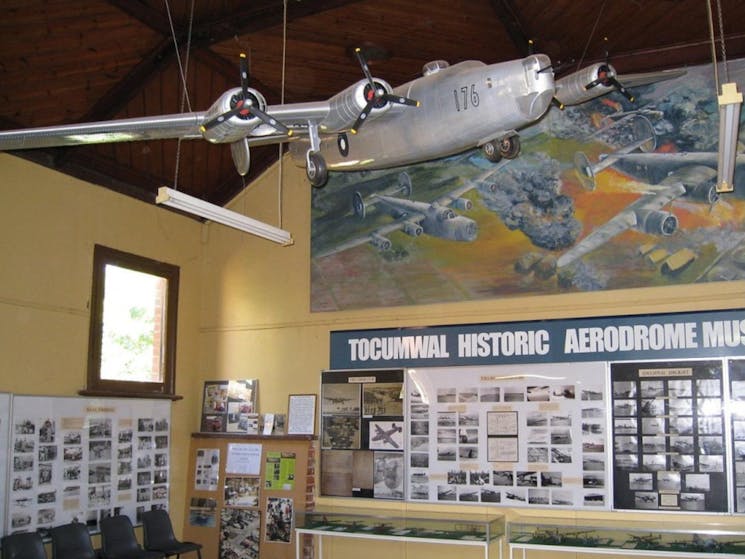 Tocumwal Historic Aerodrome Museum
Overview
The Tocumwal Historic Aerodrome Museum documents the history of and the importance of Mcintyre Airfield in Tocumwal, and also post war operations when over 700 aircraft were scrapped for aluminium…
The Tocumwal Historic Aerodrome Museum documents the history of and the importance of Mcintyre Airfield in Tocumwal, and also post war operations when over 700 aircraft were scrapped for aluminium. Later the airfield became a famed gliding destination.
Tocumwal is famous for many things - stunning beaches, the redgum forests on the outskirts, a fantastic golf course, the giant cod, glider and B24 replicas on poles, but Tocumwal is also famous for its role during WW2. The town was used as a major base by the US during the war effort, but then after the war ended, the area around the airfield became a massive aircraft graveyard and many hundreds of planes were chopped up, stripped and melted down.
You will find a wealth of information in the museum - stories, maps, photos, news articles and scale models.
You can find the Museum at the Tocumwal Bowls Club, located in Adams St, Tocumwal, NSW (opposite the hospital). Entry is by gold coin donation.
Presentation can be arranged on request.