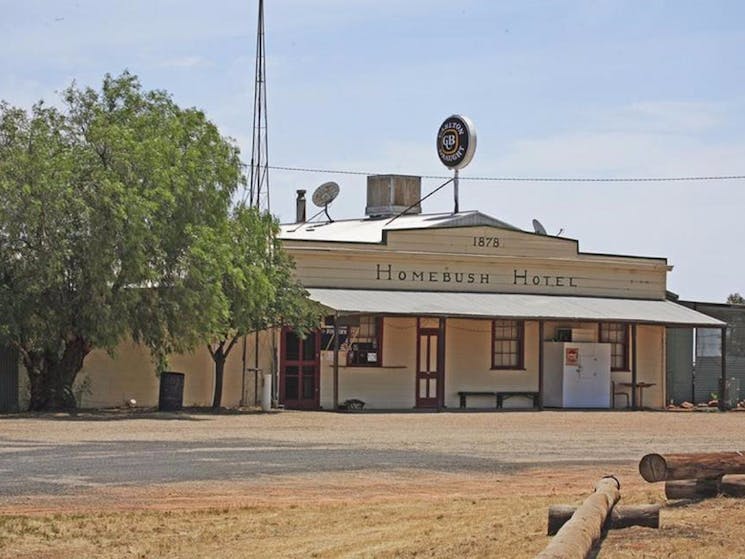 The Homebush
Overview
With kangaroos wandering by, clear views of both sunrise and sunset, the sun on your back and cold beer on tap, this is the real Australia. The Homebush opened in 1878 and has tale after tale of…
With kangaroos wandering by, clear views of both sunrise and sunset, the sun on your back and cold beer on tap, this is the real Australia.
The Homebush opened in 1878 and has tale after tale of life on the land and of families who travelled overland, through the dust, smoke and floods. On site accommodation is available for 26, plus caravan and camping sites.
The pub is one to enjoy for it stands where it was built 134 years ago, and is still the mainstay of the local community. Meet the locals, and enjoy a drink and a darn good meal while you're at it.